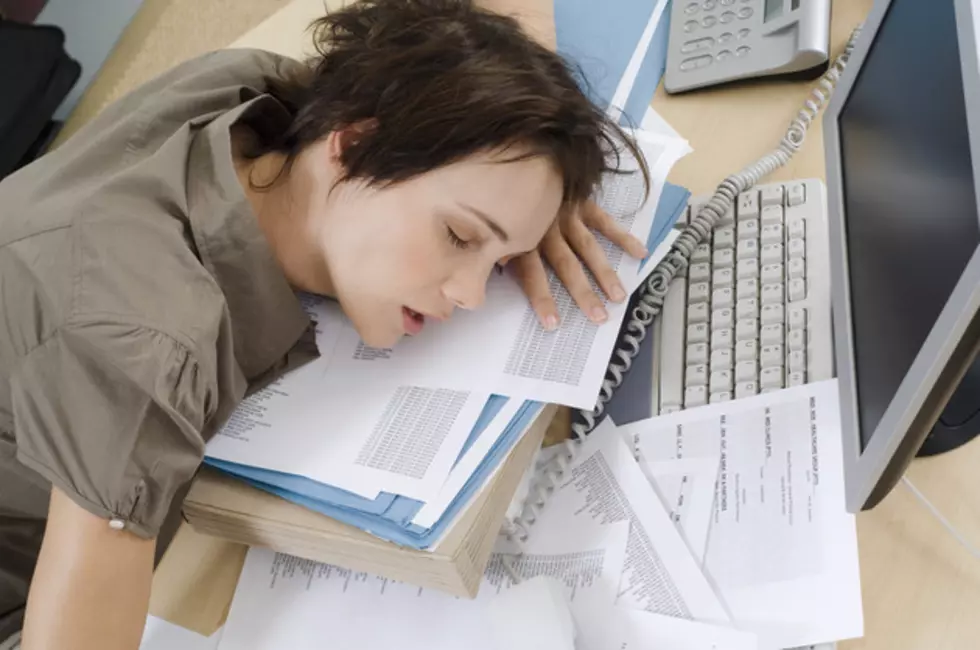 Yes, You Should Take That Nap Today – Even NASA Approves
Pixland/ThinkStock
Today is National Napping Day, and for good reason. With Daylight Savings Time causing us to spring forward, you're probably a little more tired than normal, and a new survey by Accountemps revealed that your attitude and job performance will both take a hit as a result.
Accountemps claims the average person won't crack a smile today until 11:16 a.m. and will only get about 3.5 hours of true work done. Doesn't sound like a good start to the week, does it? That's where a short nap may come to the rescue.
According to Business Insider, NASA found that pilots who slept for 26 minutes in the cockpit showed alertness improvements of up to 54% and job-performance improvements of 34% compared to pilots who didn't take a short snooze.
Enter your number to get our free mobile app
Business Insider reports that NASA and Kimberly Cote, Ph.D, who is a professor of psychology and neuroscience at Brock University, found that napping or even closing your eyes for 10 to 20 minutes will help you reap the benefits of the sleep cycle without any of the grogginess. You'll wake up ready to take on the rest of your day with a new pep in your step.
So go ahead and sneak a short nap in, and if your boss asks, just say NASA told you to.