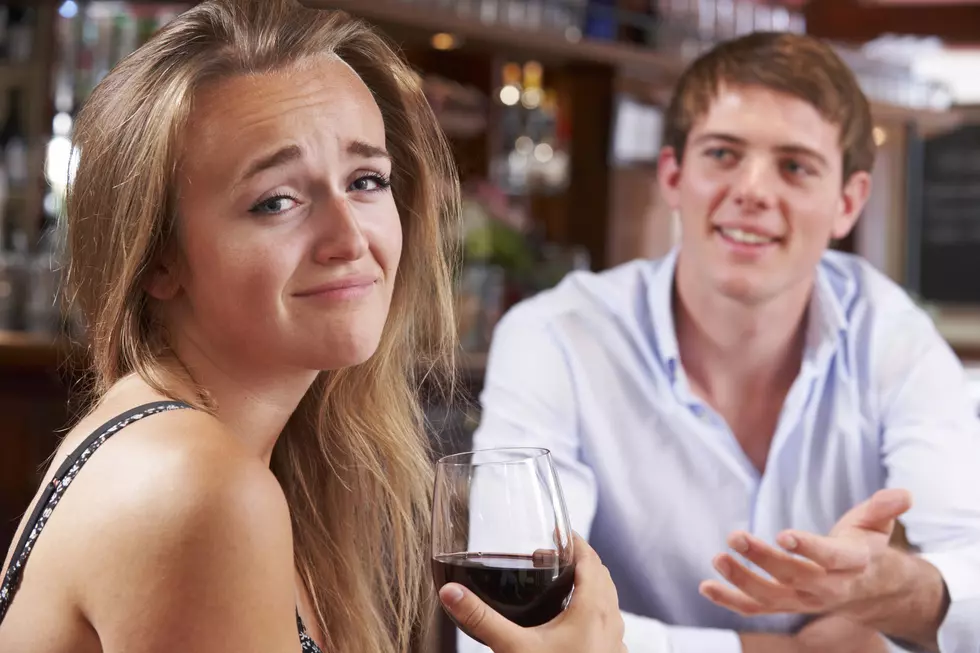 How You Can Turn An Awkward Date Around
ThinkStock
First dates can often be very awkward as you and your date are probably very nervous trying to make a good impression. Bustle, and Dr. Jess O'Reilly, explain that there are some things you can do in order to turn an awkward date around if you really like the person that you're with.
Call out the awkwardness as a way to embrace the fact that the two of you are just nervous. Hopefully by doing that it will break the ice and you two can start to feel more comfortable on the date.
Change up the venue in the middle of the date as maybe things are feeling awkward because the bar you agreed to meet up at is too crowded or the service is slow. Moving on to a different bar, or foregoing the original plans and just going for a walk or catching a show somewhere downtown, can help your date feel more comfortable and relaxed.
Take a moment to breathe and reassess why things are feeling so awkward. If you're feeling pressure to act a certain way for your date, remember that they are trying to get to know you, not the person you want them to get to know. Relax, be yourself, and have some fun!
The only way to get to a second date, or a relationship for that matter, is to get through the first date. There will be silences, and some awkwardness, but it'll work itself out. Don't worry!