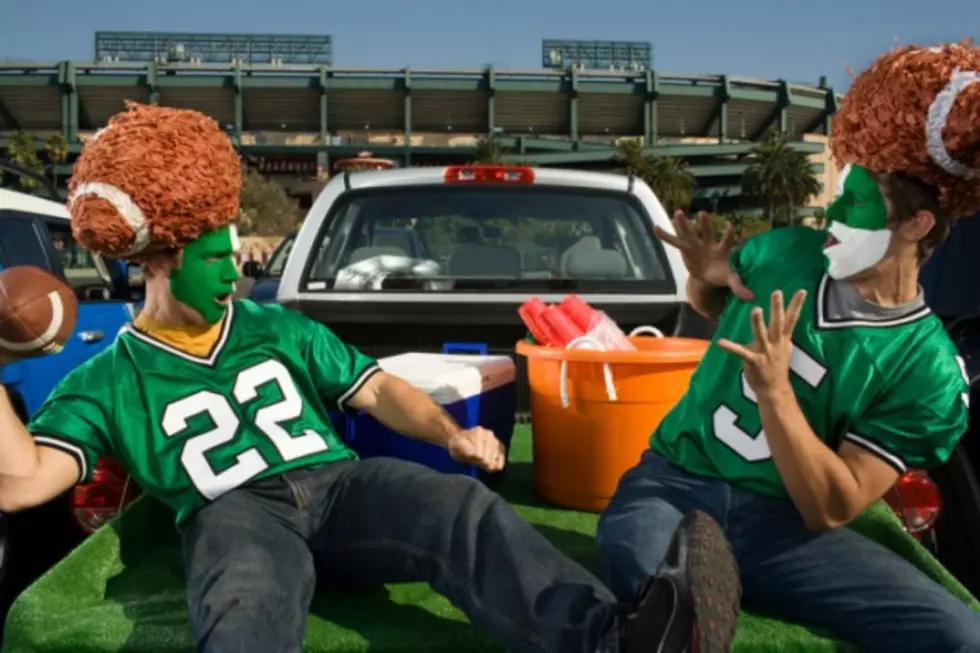 NY Jets Get Into Tailgating With Some Major Foods for Us to Tackle
Thinkstock
Do you enjoy going to football games and tailgating? I've seen people bring huge barbecues and make just about anything you could imagine. Well if you're someone who enjoys tailgating but maybe not somebody who wants to lug around all the equipment to do the cooking, then you might want to go to a Jets game, check out these crazy tailgating foods that they will offer this year.
The Jets have some new menu items and they are being sold before games as part of the stadiums tailgating festivities. Let me know which one you want to try.
They will offer a breakfast sandwich called the 'Jumbo Jet Breakfast Bagel'. It's a 10 inch bagel with a pound of sausage, a pound of chorizo, I have a pound of ham, four eggs, some hash browns and then topped off with four slices of cheese. In case you're wondering it weighs around 3 pounds. It's going to put you out $50 but it supposed to feed between four and six people. Although we all know there will be someone who thinks they can tackle it themselves. See how I put a football phrase in there!
They will also offer a "Jumbo Jet Sausage' which is a 28 inch Italian sausage on a 24 inch roll.
And this one sounds really good to me it's their 'Jumbo Jet Pretzel'. It's a huge pretzel topped with a half a pound of cheese, half a pound of sausage and half a pound of fried jalapeños and it served in the pizza box. Although I probably wouldn't want the sausage on mine.
So which one of these sounds most appealing to you?