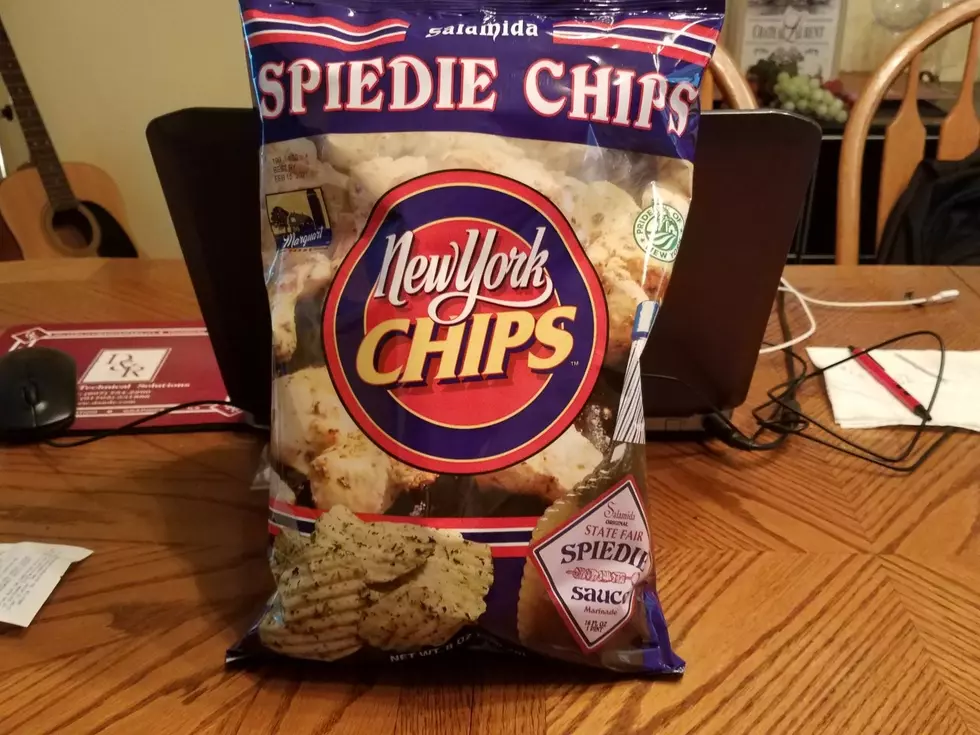 Spiedie Chips: Do They Actually Taste Like Spiedies?
Jim Free Photo
Last week at work, our General Sales Manager Mary Beth, give us each a bag of Salamida Spiedie Chips. I stared at the bag for a few seconds wondering if they were real, and they are. I love potato chips, and I love Spiedies, so I opened the bad and dove in.
The chips are made under the brand name New York Chips. The company that produces them is called Marquart Farms in Gainesville, New York.
The chips are pretty good, but I really expected much more of a Spiedie taste from them. Granted, you can taste the vinegar, garlic, onion, and oregano, but I expected more of a Spiedie taste. They are pretty tasty, and you do get a slight hint of Spiedie flavor as an aftertaste.
Enter your number to get our free mobile app
The spiedie chips remind me of when Lays does their unique flavors every year. If I reached in the bag and handed you a handful of these chips, without telling you what they were, you would probably think they were some kind of garlic and vinegar chips. Not that those flavors are overpowering in these chips, but you do definitely taste them.
I'm sure you after you ate some, and I told you they were spiedie-flavored, you would probably say, "Yeah, I taste a little bit of spiedies."
I searched the New York Chip website to see what stores in the Binghamton area carry the Spiedie Chips, but I couldn't find any stores listed. However, you can order the chips through their website and have them shipped to you.
Top Spiedie Places In The Southern Tier