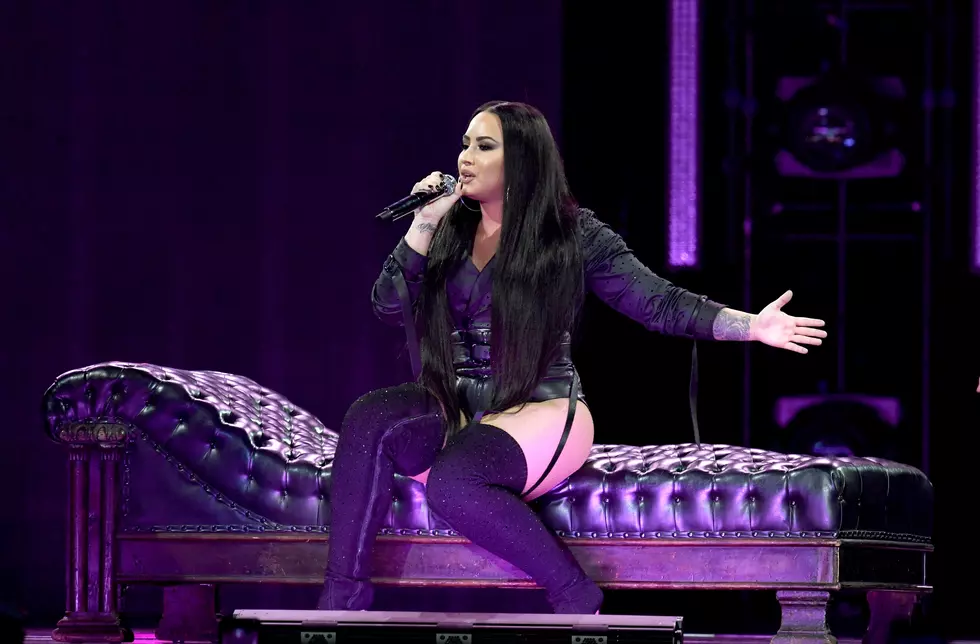 Demi Lovato Does NOT Need You Questioning Her Sobriety
Getty Images
Everybody's an Internet detective these days, aren't they.
I can't imagine being a celeb, expected to keep fans happy by posting constantly on social media while keeping certain private business private.
And then sometimes you make a 'mistake'.
According to Fox, Demi Lovato was having something of a Disney star reunion recently when she was instagrammed with *some kind of liquid* in her hand.
Interestingly, there are two versions of the photo. One appears to have been edited, with the drink blacked out. In the other, she's clearly got a glass with a brownish liquid. There aren't too many brownish non-alcoholic drinks in the world--so a few fans suggested that the six-year-sober Demi Lovato might have slipped back into old habits.
Not so, insisted Lovato, who responded, "I don't have to defend anything but it was Red Bull."
I can't even imagine how annoying it is that you feel inclined to black out a picture of Red Bull just in case anyone mistakes it for booze--but that's the life of a celebrity pop star I guess.
Lovato says she feels pressure to avoid a relapse so that her fans don't think relapsing is OK.