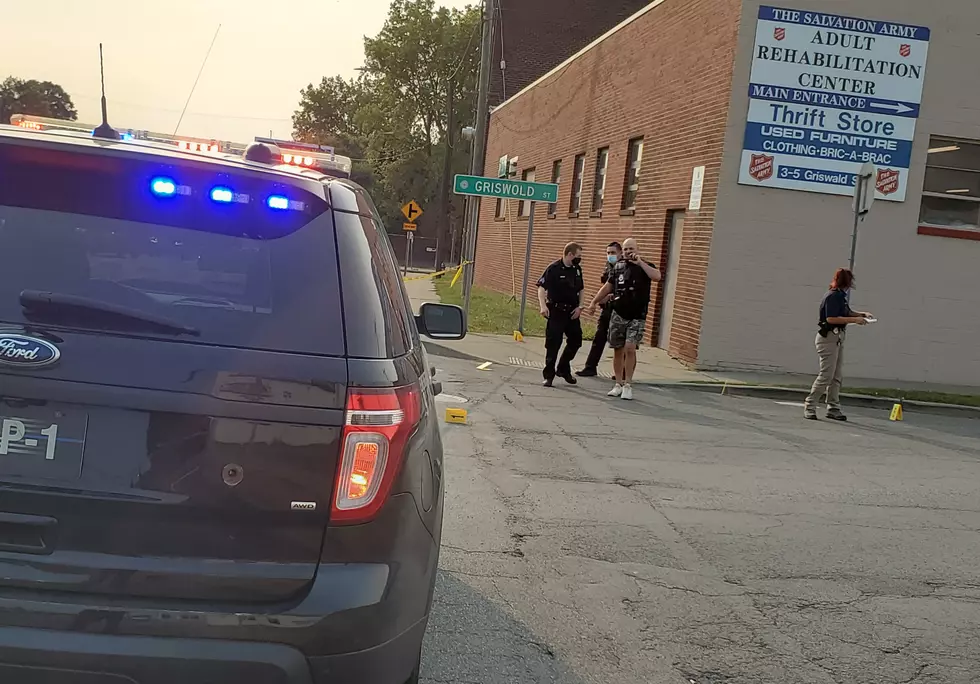 Binghamton Man Charged After Car is Hit by Gunfire on Court Street
Photo: Bob Joseph/WNBF News
Police say a man faces two counts of attempted murder after a business and a vehicle were struck when a flurry of gunshots erupted on Court Street in Binghamton.
20-year-old Lavon Smith of Binghamton was found by city detectives on Stuyvesant Street following the shooting.
The incident happened shortly after 4 p.m. Wednesday near Court and Alice streets.
Witnesses reported hearing about seven gunshots. One said there was a repeated "boom, boom" that sounded like a cannon being fired.
A car traveling west on Court Street was struck by one shot. The woman driving the vehicle was not hurt. Two shots hit the Mr.Tire Auto Service Center building at 335 Court Street.
Smith is believed to have shot at two people who were walking on the sidewalk on Court Street. They apparently were not injured.
In addition to the attempted murder counts, Smith was charged with criminal possession of a weapon and reckless endangerment. He also was arrested on a New York state parole warrant.
Enter your number to get our free mobile app
For breaking news and updates on developing stories, follow @BinghamtonNow on Twitter.