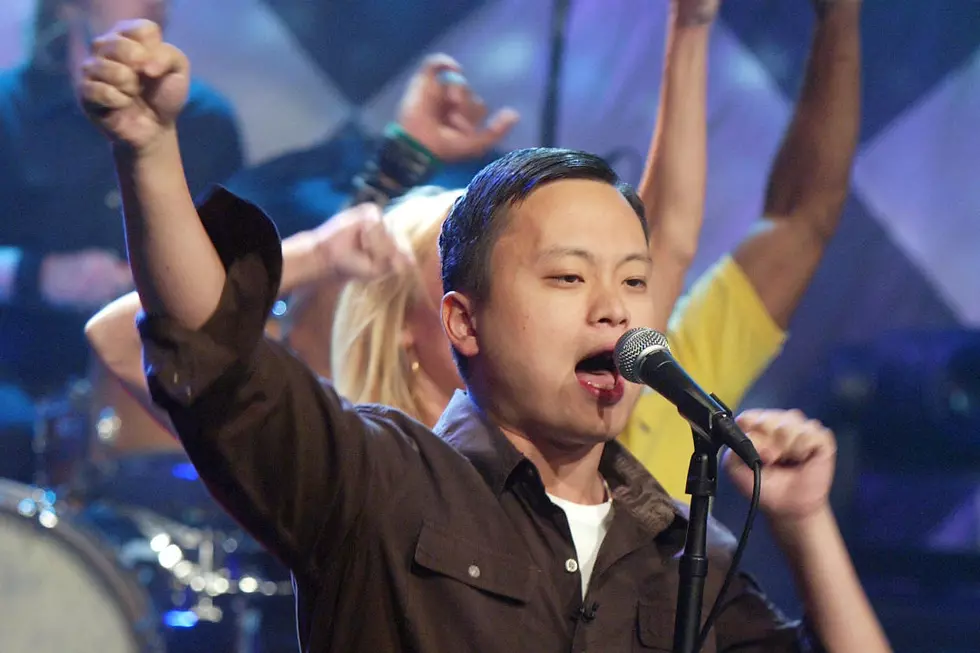 'American Idol' Is Getting Rid of Bad Auditions…But Why?
Kevin Winter, Getty Images
She banged, she bangs, but she will bang no more — ABC's reboot of American Idol, which will premiere later this spring, will no longer air the show's iconic bad auditions.
In a new Hollywood Reporter story, showrunner Trish Kinane said that the advent of bad auditions through the show's early rounds — and subsequent scathing remarks from the judges — will be a distraction from the point of the competition. Also, upon further reconsideration, it's kinda cruel, she said.
"It doesn't feel comfortable to put borderline unstable people up on stage and laugh at them," she said. "I think that people once thought that the judges saw everyone, and now you know there's a line of producers who screen before them...We want the humor, but we don't want the exploitation."
And first-time judge Katy Perry doubled down on the new Idol credence:
"Literally, we are wasting our time if we are not finding another star," she said. "I take it very seriously, sometimes to my detriment."
Okay, yes, profiteering off of the superfluously untalented and emotionally unhinged can, at times, seem a bit savage. But it was occasionally in the spirit of the competition's push for resolve — after all, eventual winners Candice Glover and Jordin Sparks tried out multiple times before they even made it onto the show. AND ISN'T THAT TENACITY SIMPLY AMERICAN [IDOL]?!
Also, when contestants like the iconically bad William Hung managed to take the mud-slinging in stride, it actually made the humor somehow more palatable — if they were in on the joke, couldn't we be, too?
Anyway, here are a bunch of terrible (and terribly entertaining) Idol contestants that collectively prove getting rid of bad auditions is probably a big, big mistake.
Defining American Idol Season 1 Moments: