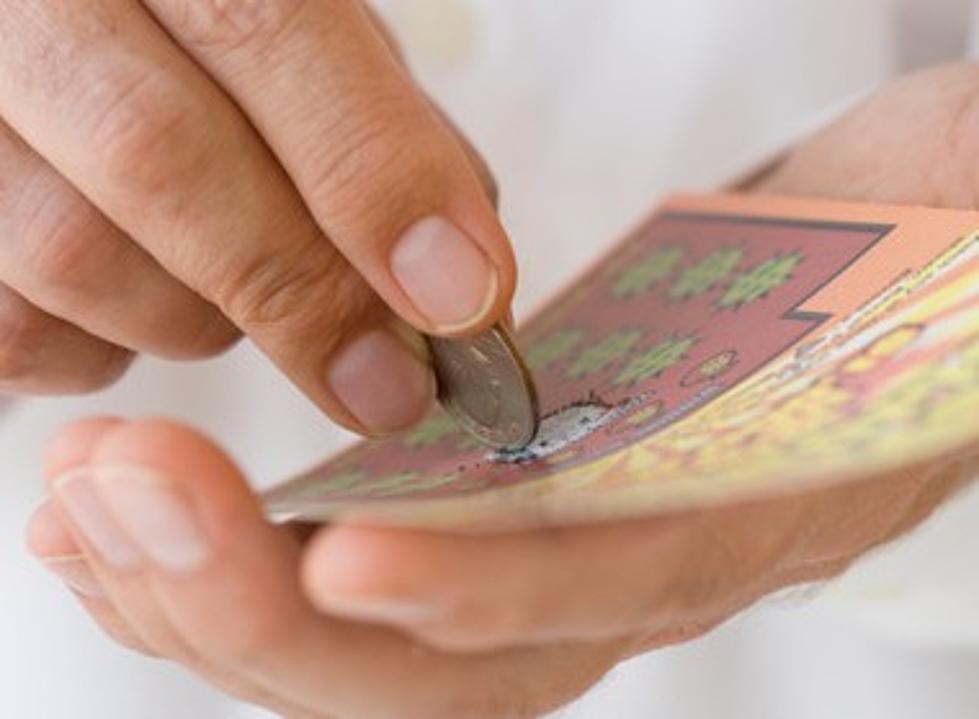 What Do The Letters Mean On A Scratch-Off Lottery Ticket?
ThinkStock
I hate the fact that I know this bit of information about scratch-off tickets. I am not sure when or how I found out about this scratch-off tidbit, but I always look at the letters instead of playing the game. The letters tell you if you win or lose on a lottery scratch-off.
Enter your number to get our free mobile app
The scratch-off I got yesterday had me winning $15, which I knew once I saw the letters 'F T N' on the ticket -- it is an abbreviation for fifteen.
I am pretty sure that if you see an 'X' on your ticket you have a losing ticket.
If you didn't know this about the scratch-offs, I'm sorry to ruin it for you.
On a separate note, you should always check your ticket before you throw them away!  Thousands of lottery tickets, representing millions of dollars are unclaimed every year.  For example, a $4.6 million jackpot went unclaimed in Massachusetts in 2002 and a whopping $51.7 million jackpot went unclaimed in Indiana in 2002.  Seriously, it happens.
Happy scratching!
Big Money! Play 'Southern Tier Wheel Of Fortune!
We made a series of
Wheel of Fortune-style puzzles
that have to do with the Southern Tier. See if you can solve them! There's no money involved, but at least there's no chance of spinning Bankrupt!
LOOK INSIDE: Binghamton University's $60 Million Baseball Stadium Complex
Binghamton University received a $60 million anonymous gift to create a new Baseball Stadium Complex and we were able to get a peek at the almost completed complex.
📷 GALLERY: Take A Look At The Best Shots From Spiedie Fest 2022!
Spiedie Fest 2022 had it all... spiedies, hot air balloons, great music, classic cars, and more! Take a look at the best sights from the weekend that was!