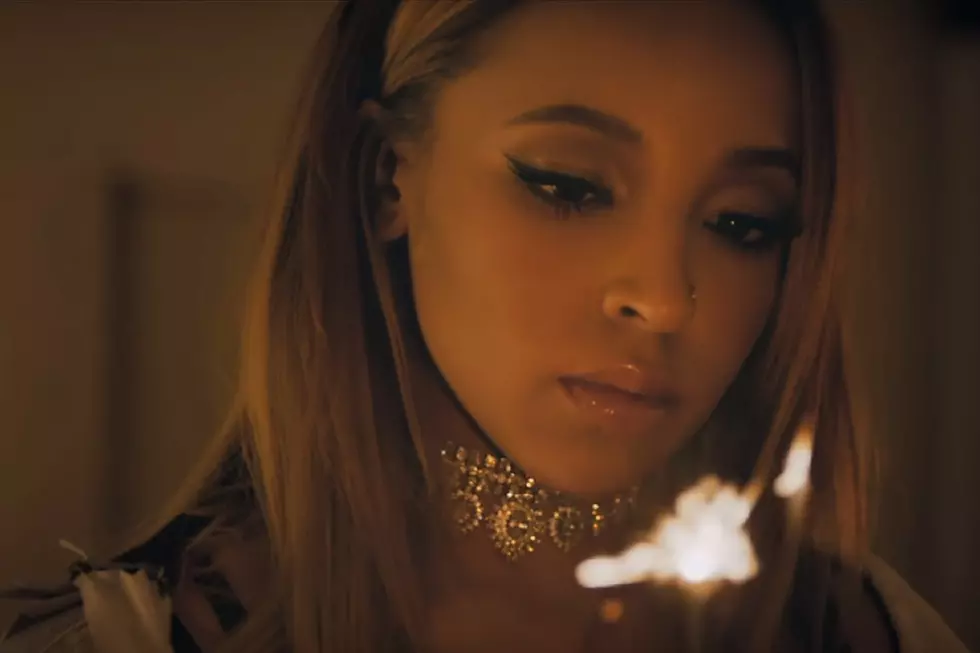 Tinashe Sets the Bed on Fire, Literally, in Pyro-Filled 'Flame' Video
YouTube
Tinashe dances in the flaming ashes of a failed relationship in the new video for "Flame."
The sultry singer is a total firecracker (her revenge instrument of choice, as it happens), showing off her hot bod and her gorgeous vocals.
There's a good girl with a crazy side theme to the video that gives it a Lifetime-esque storyline. Tinashe starts off bright, happy, and curly-haired with her handsome beau as they lay in bed. A montage ensues of the couple together splashing in a pool, having a pillow fight, and brushing teeth in domestic bliss.
At some point, things go sour, and then it's all straight hair (on point) and "I'm pouring alcohol on your bed and lighting it on fire with a sparkler, LOL." Before long, Tinashe's lover's house is fully engulfed. Tinashe dances in sexy thigh-high boots watching it go down.
So if you're partial to your bed sheets and your house, maybe don't go messing with Tinashe 'cuz she'll definitely bring the fire.
Zedd Hosts 'Welcome!' ACLU Concert: Camila Cabello, Halsey, Tinashe Perform