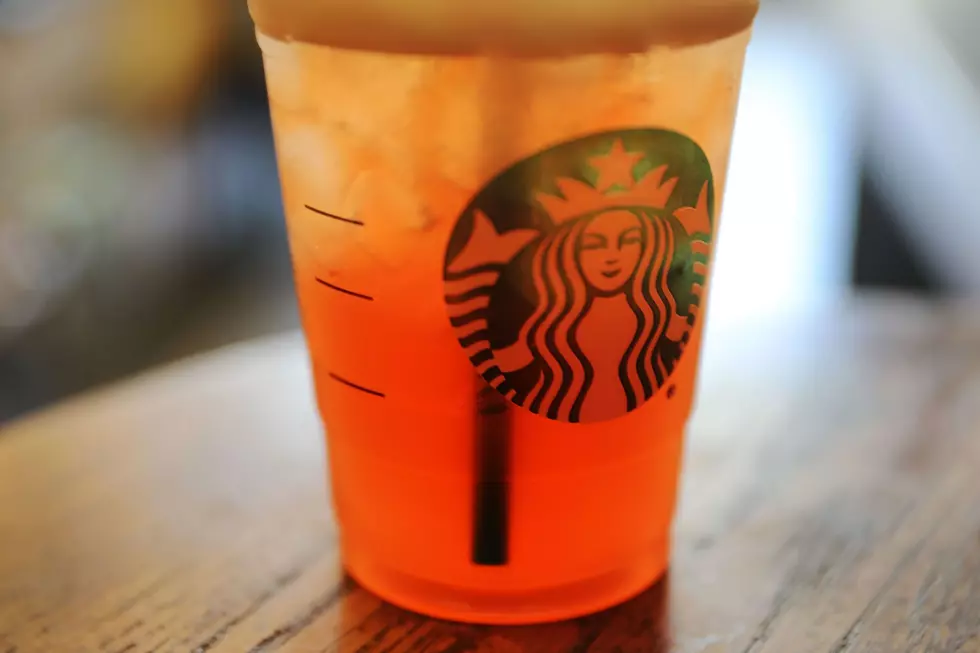 Taste Test Verdict on Starbucks New Secret Orange Beverage
Getty Images
I'm longing for the warm spring and summer days of sipping on sweet drinks. I say that it's time to ditch the chai tea lattes and hot chocolate and try this ever so sweet peachy beverage. I first saw this drink all over social media and had to try it for myself.
Over the years, Starbucks has created interesting drinks to draw in your attention and taste buds. Who remembers the Unicorn Frappuccino and all of the fun rainbow drinks that were once a big hit?
This latest beverage sensation will have you feeling nostalgic. Some say that Starbucks didn't officially release this new drink and that fans created this concoction on their own and shared it on social media. Rumor has it, that this orange drink is on Starbucks secret menu. Starbucks is getting a rush of sweet toothed fans at their door.
Their orange drink tastes similar to Peach Gummi Rings Candy.
I'm pretty sure that the last time I had those super sweet rings was right before a movie at my local theatre in the 90s. I pass Peach Gummi Rings in the store and sometimes have to get them for days that I just have to have candy.
Here are some things to know before placing your order. Depending how peachy you want your beverage, simply order a half sweet, black tea lemonade and ask to add peach tea or peach juice to it as well. After these steps, add in a milk of your choice and pour it over ice to taste this magical peach refresher.
If you have a sweet tooth, hang onto your seat for this explosion.
I LOVE peach flavored drinks so I knew that I had to get one and try it for myself. Luckily, I know a few people who work at different Starbucks and put my order through for this peach paradise. I loved Starbucks orange drink and how it tastes like Peach Schnapps to me but I do see the correlation of the Peach Gummi Rings as well. Now it's your turn to try this social media craze.
Stop by your local Starbucks and grab one today.
2519 South Road, U.S. 9 B, Poughkeepsie
11 Merrit Boulevard, U.S. 9, Fishkill
1282 NY-300, Newburgh
1 Hawk Dr, New Paltz
39 Massa Dr, Kingston
51 Orange Plaza Ln, Middletown
3025 E Main St, Mohegan Lake
Share with us below your taste test experiment on this product :)