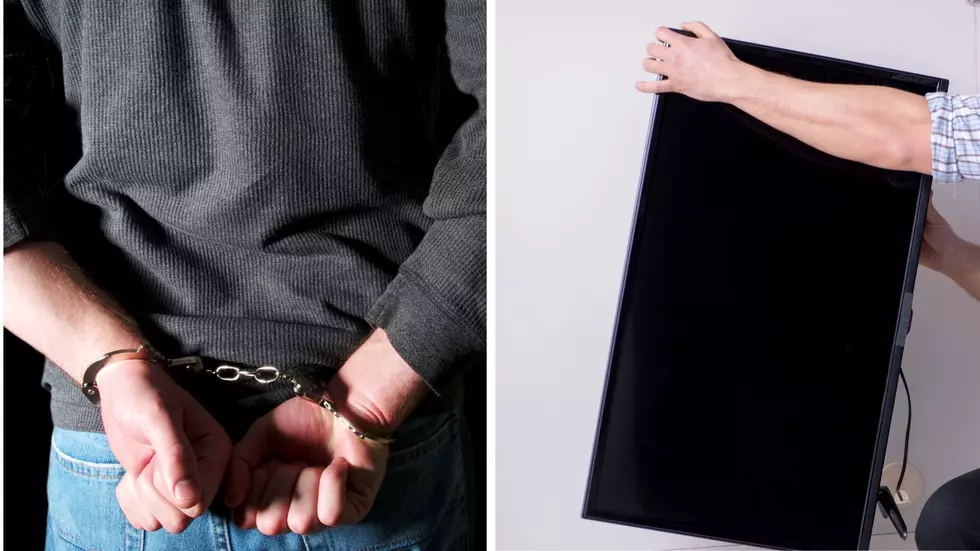 Syracuse Woman Attacked with 70-Inch Television
Canva.com
According to a report by Rylee Kirk of Syracuse.com, a Syracuse woman was hospitalized after being attacked with a 70-inch television in front of her children.
According to the report, 29-year-old Henry Bradford III of Syracuse allegedly used the television to attack the woman in an apartment on October 7th. Bradford also allegedly choked the woman in front of her children, and the television, which belonged to the victim, was broken beyond repair.
The woman, who was not named in the report, was taken to Upstate University Hospital. She suffered a left shoulder injury and required stitches in her left shin.
When authorities caught up with Bradford, he allegedly resisted arrest and police were forced to restrain him on the ground. He was charged with second-degree assault, third-degree criminal mischief, fourth-degree criminal possession of a weapon, resisting arrest, obstruction of breathing and endangering the welfare of a child.
Bradford was taken to the Onondaga County Justice Center jail on $25,000 bond and $5,000 bail.
Kirk's report did not indicate what caused the altercation or what the relationship was between Bradford and the unnamed woman involved in the incident.
Most 70-inch televisions cost about $500 or more and can weigh as much as 75 pounds. The report did not indicate what kind of television was used in the attack, but the monetary and physical damage done is certainly extreme. In addition to the several charges handed down, Bradford could be looking at an expensive restitution as well, as the massive television was essentially destroyed.
Your Ghost Guide to The 50 Most Haunted Places in New York State
18 Jobs a Person Under 18 Is Forbidden From Doing in New York State
According to the state of New York, there are 18 jobs that anyone under the age of 18 is forbidden from doing in the state. These are those jobs.