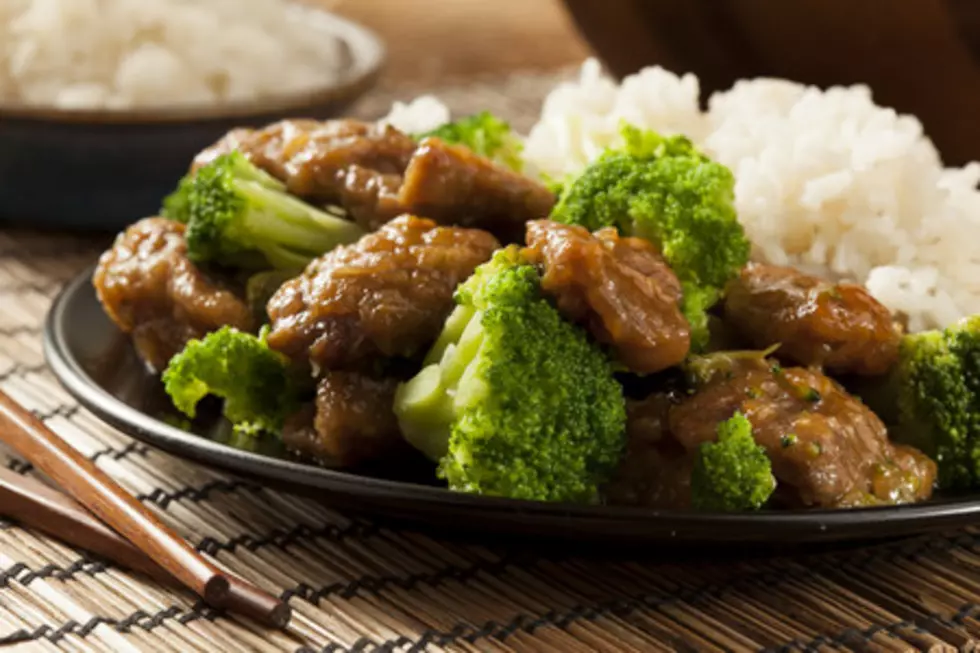 Slow Cooker Asian Tomato Beef With Broccoli [RECIPE + VIDEO]
ThinkStock
Life feels like a three-ring circus virtually every day, even now that the world has been put on pause because of the coronavirus. I don't know about you, but my days actually feel like they're even longer and more tiring then they were before our world was shut down and I've come to dread something I used to love doing - making dinner for my family.
Enter your number to get our free mobile app
I'm so burned out on life right now that last night for dinner my son was served a slice of lunchmeat, a leftover pancake, and a handful of green beans. He didn't mind but I did because I can do better. Tonight, I will.
Tonight, we're having Slow Cooker Asian Tomato Beef. I found this meal on the Campbell Soup website years ago and it's become one of our super-simple go-to recipes. I know the thought of cooking with tomato soup might not sound really appealing, but all of these flavors actually blend together extremely well and the end result is delicious.
Ingredients:
2 cans (10 3/4 ounces each) Condensed Tomato Soup
1/3 cup reduced-sodium soy sauce
1/3 cup vinegar
1 1/2 teaspoons garlic powder
1/4 teaspoon ground black pepper
1 boneless beef round steak (3 to 3 1/2 pounds), cut into strips
6 cups fresh broccoli florets
Cooked rice
Directions:
Stir the soup, soy sauce, vinegar, garlic powder, black pepper, and beef together in your slow cooker. Cover and cook on low for 7 to 8 hours. You'll know that the meat is done when you can slide a fork into it with no resistance. After the mixture in your slow cooker has cooked for 7 to 8 hours on low, crank your slow cooker up to high and add in the broccoli. Cover and cook for another 15 minutes or until the broccoli is tender, but al dente. Serve over cooked rice.
If all you have is frozen broccoli, go ahead and use that, just cook it according to the package directions and toss it together with the rest of the ingredients in the slow cooker.
Also, if you don't want to wait for the meal to take 7-8 hours to cook, you can cook it on high for 4-5 hours.
READ MORE: How Much Food Do You Need to Shelter in Place?