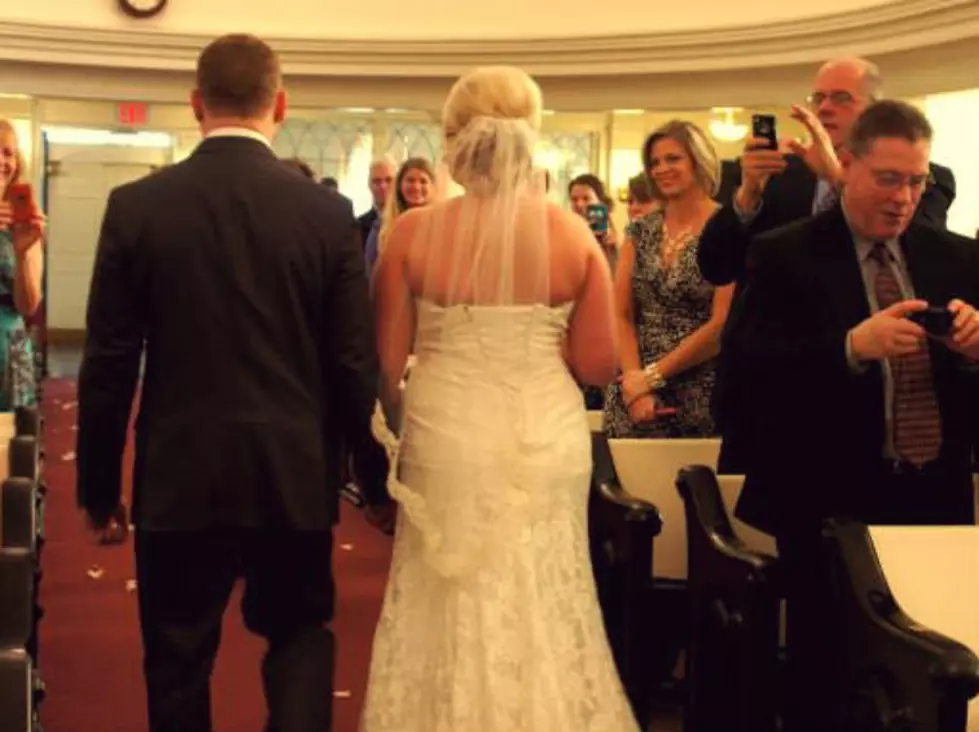 Four Wedding Guest Etiquette Tips You Should Follow
Traci Taylor
'Tis the season for weddings and you probably already know that there are many etiquette do's and don'ts for pretty much every member of a wedding party, but did you know that guests actually have a list of their own? Yeah, most people have no idea. As a matter of fact, there's a really good chance you've done a couple things at a wedding you've attended and not even realized that you were committing an etiquette crime.
So, to help make sure that you're not the reason people are gasping and pointing their finger, these are a few of the unspoken guest rules that you should do you best to follow this wedding season.
1

Okay, unless the bride and groom are getting married a month after their engagement (like my husband and I did), you've known about the wedding for months. You've had ages to ask the bride any questions you could think of and you know what? The night before her wedding is NOT the time to be texting her to ask her things like what the entrees at her reception will be or which outfit she thinks you should wear. The bride has so much stuff on her mind and the last thing she needs is you blowing up her phone.

2

Don't Ask to Bring a Guest

Unless the invitation has a little space for you to write in if it'll be you and a plus one, don't assume that it's okay to bring a guest with you. If the invite doesn't specify that you can bring a guest, you should plan on going alone. And if the invite says that kids are NOT welcome, don't bring the kids. The bride and groom get to make the rules about THIER wedding day and if you don't like them, politely decline going.

3

An open bar at a wedding can be awesome, but that doesn't mean that you should drink so much that you have an urge to kick off your shoes, climb up on top of your table and give an impromptu speech.

4

Don't Use Your Phone During the Ceremony

I'm so guilty of this. The bride and groom have probably hired a professional photographer, so leave the photo taking to the professional. Unless of course the bride and groom don't have a photographer and have asked guests to take photos. In that case, remember to put your phone on silent so that there aren't a ton of clicking sounds interrupting the ceremony. Oh, and turn the flash off, too!