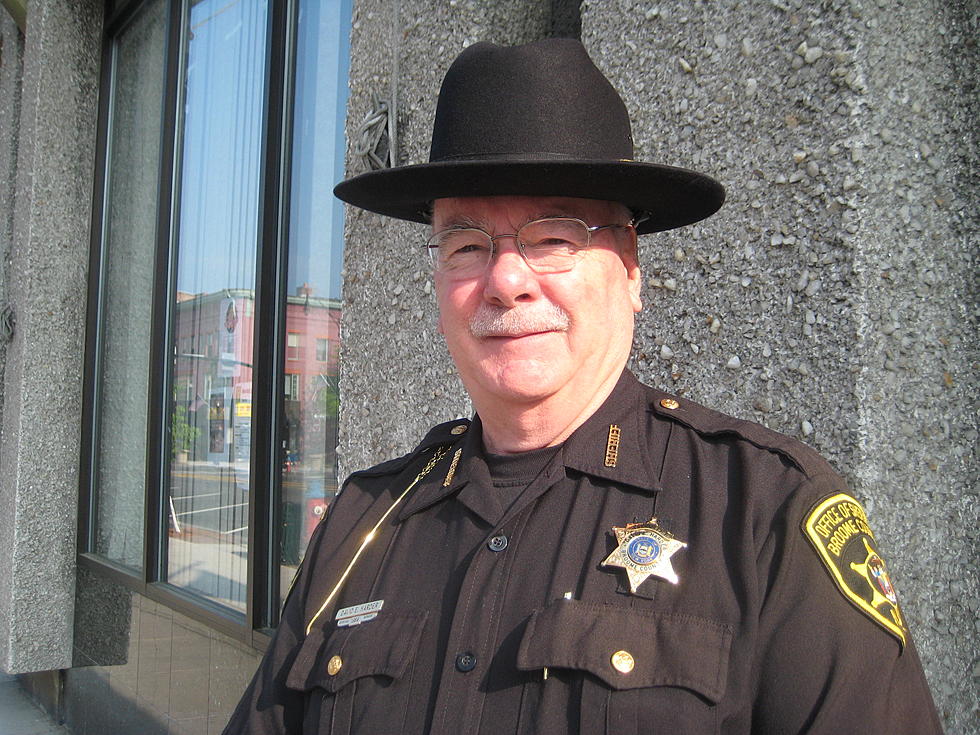 Broome County Sheriff David Harder Runs Again
Photo by Kathy Whyte
Broome County Sheriff David Harder announces his run for a 6th term.
The 75 year old became a Broome County Sheriff's Deputy in 1964.
The Republican had said he would not run again after winning his 5th term in 2014, but later changed his mind.
This time around he faces Broome County District Attorney Chief Investigator Jason Ellis, who announced his campaign in November.
Some sources have indicated they expect there could be additional potential candidates waiting in the wings.