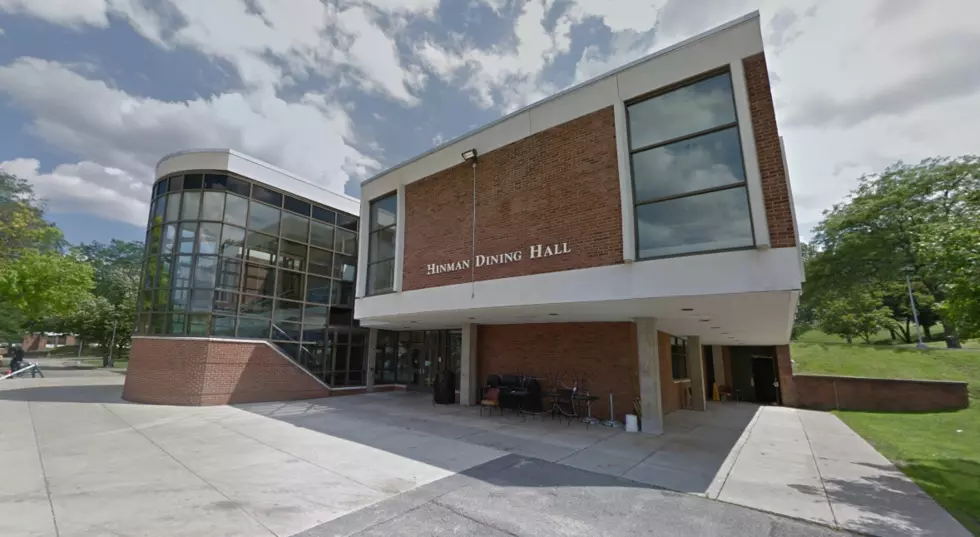 Starbucks Food Truck Coming to Binghamton University
Credit: Google Street View
A new food truck serving food and energy-boosting coffee will set up shop on the Binghamton University campus while a main dining hall goes under renovation.
Hinman Dining Hall will be out of commission until Spring 2021 as the 55-year-old building is remodeled, meaning spaces, like Subway and Starbucks, will not be able to operate, according to the university.
Enter the Starbucks food truck. According to the university, the truck will be at the loading dock near Nelson A. Rockefeller Collegiate Center most of the time. The truck's location will change when the semester begins depending on campus needs.
"We have identified a few alternate locations on campus that the truck may move to during off-peak hours in Hinman," said Binghamton University General Manager of Resident Dining John Enright.
The truck will have a full food and drink menu, and will be open during the fall semester from 8 a.m. to 8 p.m. on Monday-Friday, and open from 11 a.m. to 8 p.m. on Saturday and Sunday. It will also be open for special events.
Additionally, the university notes the Hinman Dining Hall's Subway location will move to the University Union's MarketPlace. The location will remain there even after the renovation is complete, according to B.U.
The renovated Hinman Dining Center is expected to include an all-new serving and dining area, a garden terrace, program and study spaces, a kitchen for students to use, a convenience store, and more seating.
During the renovation, 26 on-campus dining locations will still be available to students, the university added.