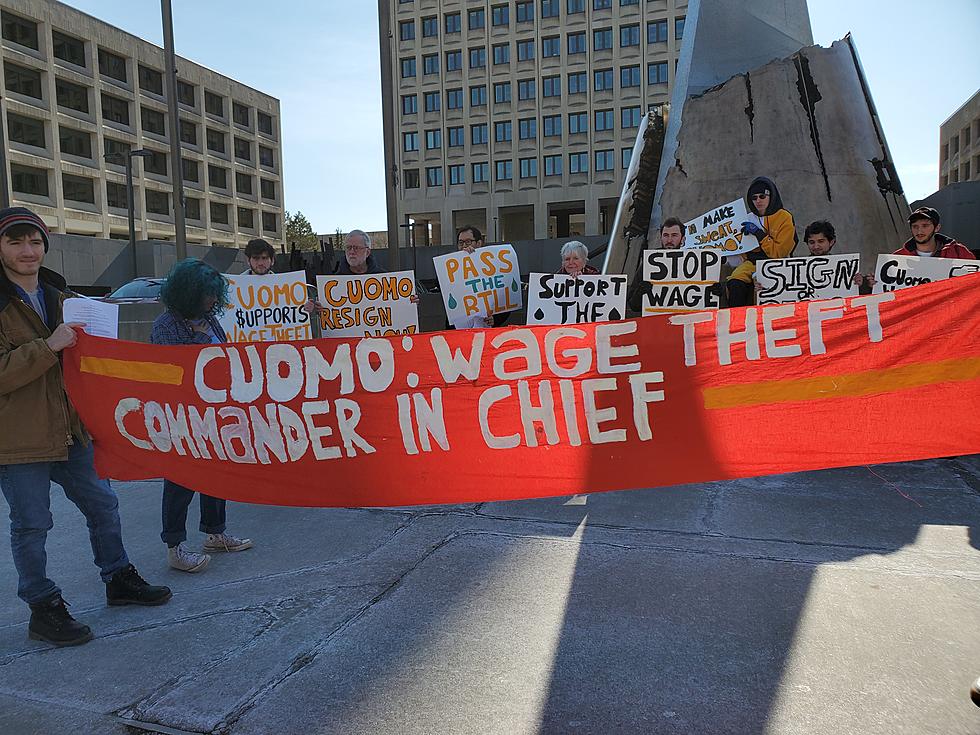 Backers of "Wage Theft" Law Hold Binghamton Demonstration
Photo: Bob Joseph/WNBF News
Supporters of legislation to help New York workers obtain wages they are owed gathered in front of the Binghamton State Office Building.
Those who attended the midday rally downtown called on Governor Andrew Cuomo to stop opposing the measure. He vetoed the Securing Wages Earned Against Theft bill late last year.
Some Binghamton University students and representatives of community organizations participated in the protest.
Howie Hawkins, a Syracuse resident who is a Green Party candidate for president, held a sign and spoke during the event.
Hawkins called on Cuomo to change his position on the bill. He said "it's the kind of mean-spirited move we expect" from President Trump. Hawkins, who has run for governor in the past, said "Cuomo should resign in shame."
For breaking news and updates on developing stories, follow @BinghamtonNow on Twitter.
Enter your number to get our free mobile app