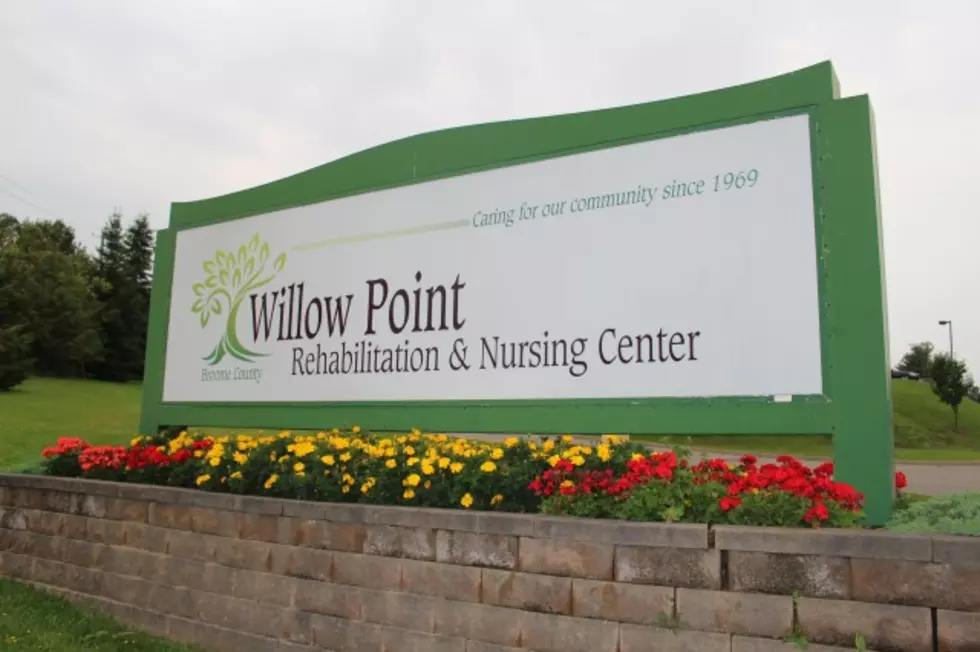 Willow Point Nursing Home Resident Positive for COVID-19
Photo: Bob Joseph/WNBF News (file)
A resident at a nursing home operated by Broome County has tested positive for the coronavirus.
County Executive Jason Garnar's office Wednesday evening announced that the health department had been notified of the development at Willow Point Rehabilitation and Nursing Center.
According to the county, this is the first resident at the Vestal facility who has tested positive for COVID-19.
The resident has been moved to a negative pressure room at the nursing home on Vestal Road.
The test result was announced the day after the county revealed a contracted medical provider at the facility had tested positive.
A county government news release said no other Willow Point residents or employees are displaying signs or symptoms of COVID-19.
Nursing home staff will continue to monitor residents for changes. Any other residents who test positive for COVID-19 also will be moved to the negative pressure room.
Relatives of any Willow Point resident who tests positive will receive a phone call from administrators at the facility.
For breaking news and updates on developing stories, follow @BinghamtonNow on Twitter.