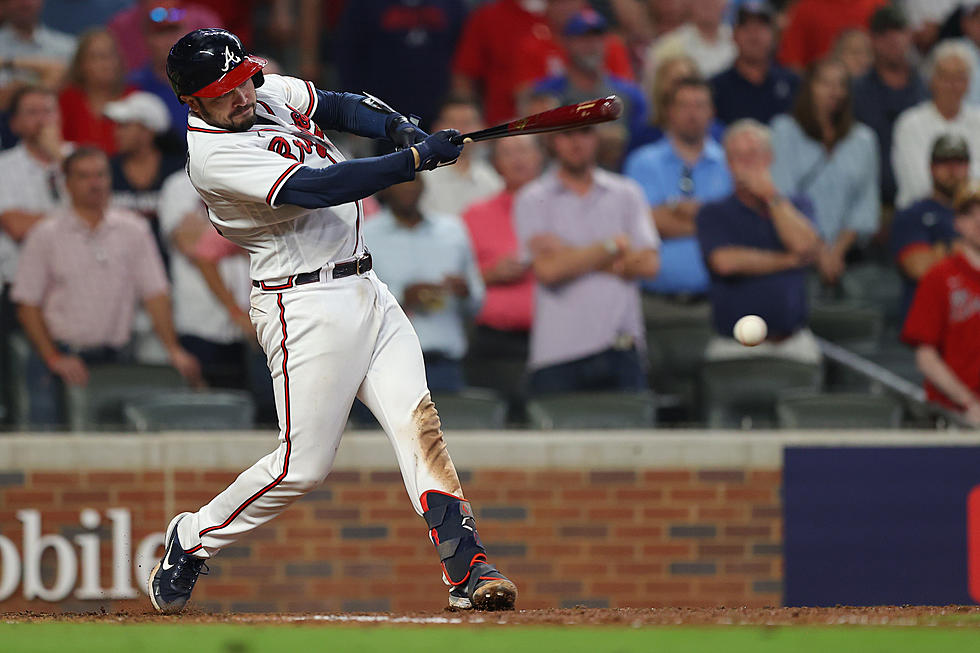 What The Southern Tier Was Like The Last Time The Braves Won The World Series
Getty Images
Congratulations to the Atlanta Braves, winning their first World Series title since 1995. I am more of a New York Yankees and Mets fan, so I wasn't that much into the World Series this year.
Although in my youth, I would have, since I was for many years a huge fan of the Houston Astros. The team formed in 1962, and the reason I picked them as my favorite Major League Baseball team, is because I was born in Texas, and was proud of anything related to the state.
Of course, for several decades, the Houston Astros didn't do well in the standings. But they were famous for having the Hoston Astrodome as their home field. What a spectacular building that was. And now it's gone.
Anyway, I was chatting with a co-worker about the Braves title win, and the last time they won the World Series in 1995. We tried to remember what we were doing in 1995. I proudly mentioned that I was here at The Whale on the midday show just about the time we switched to Classic Rock, and he replied that he turned 3 years old that year. That was a bummer response. I began to feel my age with that fact.
Well, I had to look up what was going on in 1995, the last time the Atlanta Braves won the World Series, and found some interesting stuff. I do remember that Phish played at the Broome County Arena in December of that year.
As for our major sports teams, we had the Binghamton Mets coached by John Tamargo, who ended up in 4th place in the AA Eastern League Baseball with a 67-75 win/loss record according to Stats Crew.
We had the Binghamton Rangers in the AHL, coached by Al Hill with Corey Hirsch in goal. The team made it to the playoffs but lost in the second round according to Hockey DB. The Rangers left Binghamton in 1997.
The rock music scene was terrible. Tom Petty and Van Halen were probably the best-represented rock bands of the year in my opinion. Most of the big hits came from pop artists and bands.
Looking at The People History, 1995 was also the year of the Oklahoma City bombing which killed hundreds of men, women, and children, and the Japanese earthquake resulted in over 6400 deaths.
Also, 1995 was the year that Michael Jordan returned to the NBA, and OJ Simpson was acquitted. So, what went on in your life in 1995? That is, assuming you were alive at the time.
via Hockey DB, Stats Crew, The People History
18 Greatest Binghamton Mets
OUT OF BOUNDS: The Worst Uniforms In NFL History
Best Uniforms In Each NFL Team's History