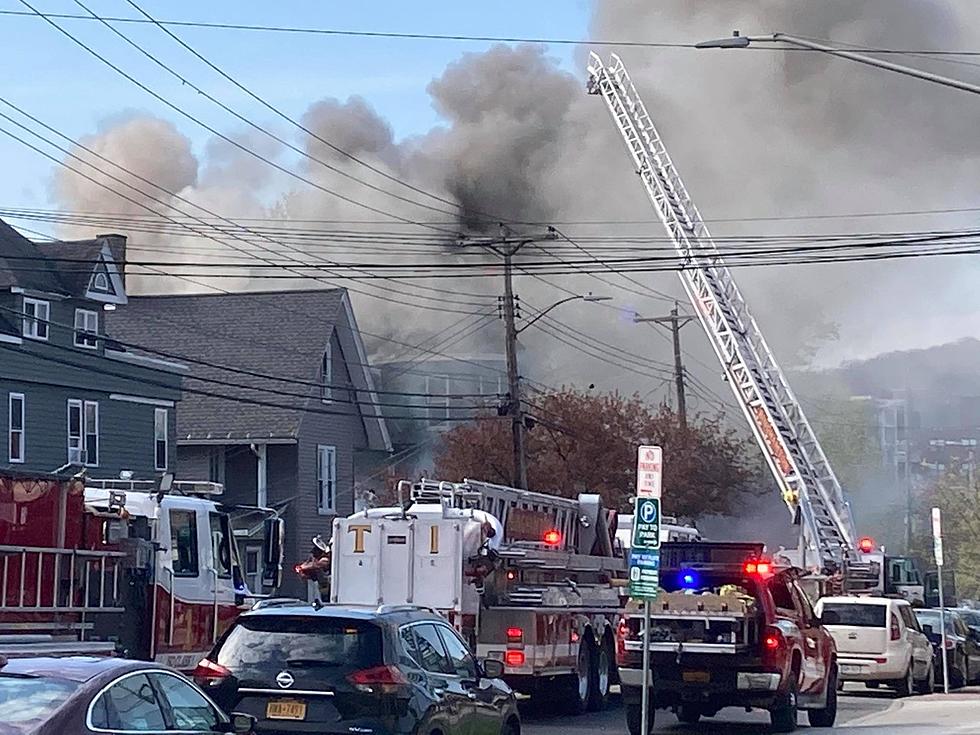 Smoke Billows From Binghamton, New York Home, 15 Students Safe
Dave Hermanovich/WNBF News
10:30 A.M. UPDATE:
Media Partner, Jim Ehmke from News Channel 34 WIVT, reported 15 Binghamton University students living in the building were able to get out, but apparently, with nothing more than the clothes on their backs.
Tune to News Radio 1290 WNBF for the latest information.
ORIGINAL STORY:
Motorists are advised to find an alternate route around Front Street between Riverside Drive and Main Street and firefighters are called to the scene of a two-alarm fire at 74 Front Street.
The building in question appears to be a multi-family home directly across the street from a parking garage between Binghamton High School and the former Ramada Inn.
KEEP SCROLLING: Balloons of Spiedie Fest Past