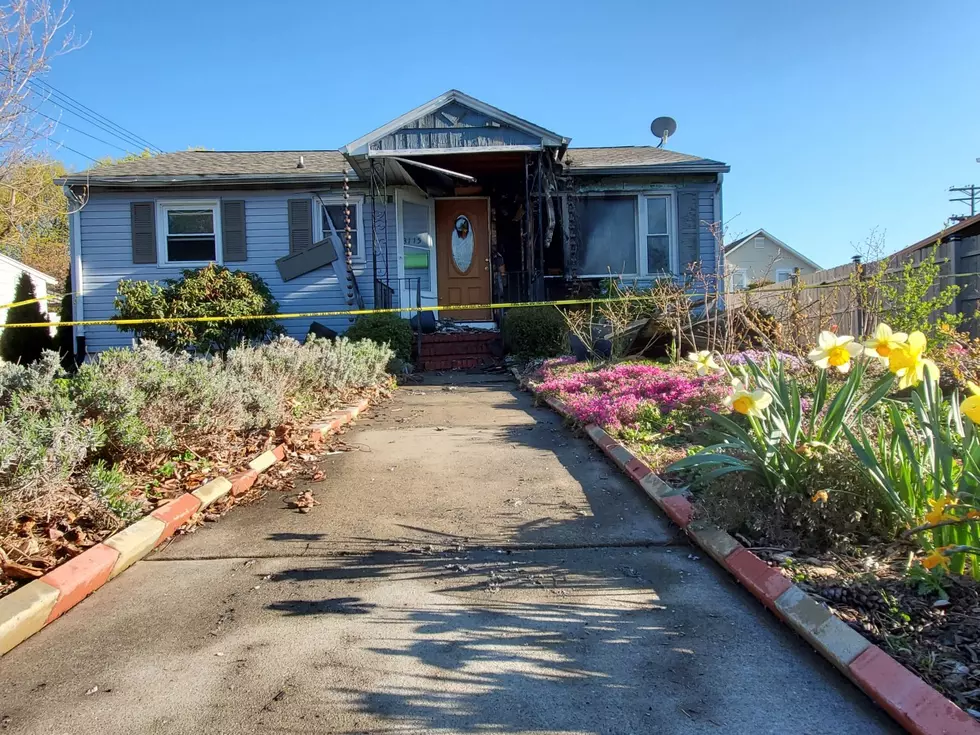 Two-Alarm House Fire in Endwell
Bob Joseph/WNBF News
No injuries are reported in early morning fire April 23 at a house on Wayne Street in the Town of Union.
The fire at 3115 Wayne Street in Endwell was reported shortly after 3 a.m. and at 3:07 a.m. the second alarm was called with fire departments from all over the western part of Broome County sent to the scene or placed on standby. Two ambulances were also requested at the scene but no one was reported to have required medical attention,
Early reports indicate an occupant of the single-family home called authorities and said there were some pets inside the building.
The main part of the fire was reported out within a half hour with crews looking for possible hot spots in the structure.
The fire scene on Wayne Street is located between North Kelly and Lee Avenues. Wayne Street runs parallel to Watson Boulevard.
It appears a bird nest in a light fixture on the front of the house was responsible for starting the blaze.
Firefighters from at least a half dozen departments were activated but Emergency Services officials would not say how many companies were sent to the scene.
The large number of crews needed to battle the fire at the home comes just as a statewide effort to recruit volunteer firefighters is to get underway this weekend.
LOOK: The Most Famous Actor Born Every Year