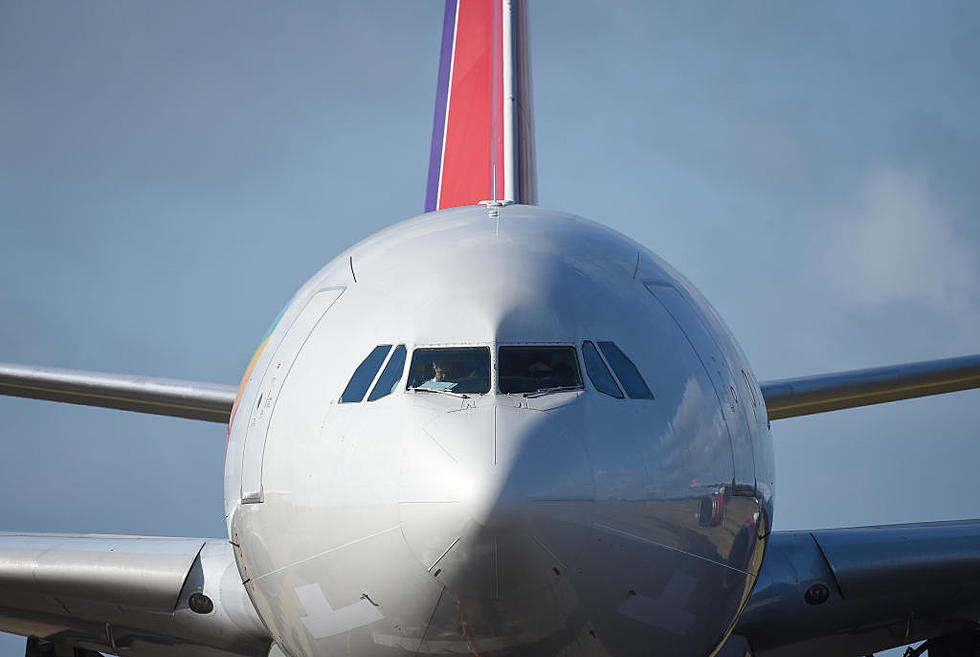 Things That Could Get You Banned and Fined From Airline Travel
Getty Images
Air Travel is almost back to where it was in 2019, but there have been many acts of aggression from passengers that have resulted in significant fines.
I recently board my first plane since the pandemic started and had no problem following the rules and instructions given to us as we came aboard.
Many people do not agree with some of the protocols put into place over the past year, and although I think some of senseless and silly, we agree to follow them when we get on the airbus.
I have been fortunate to have never been on a flight with unruly passengers, but according to the FAA there has been an escalation of aggressive behavior among passengers during the pandemic, resulting in a Zero Tolerance policy that come with some pretty big fines.
The FAA and Airlines have banned over 4000 passengers for refusal to follow face mask mandates, Delta Airlines leads the list with over 1,200 banned since the beginning of May 2021.
A passenger on an American Airlines Flight became irate when the phone charger on her airline seat failed to work, the captain had to make an emergency landing.
Failure to follow the rules that you agree to when you step on that plane not only can result in a huge fine, but you could also be facing criminal charges.
People in general are nervous about flying, and are often at a heightened state of anxiety, and being exposed to this type of aggression can only create more stress among passengers.
It's simple, just follow the rules, or you may be taking out a second mortgage to pay off one of the fines set by the Federal Aviation Administration's Zero Tolerance Policy.
Check out some of the fines that have already been handed out.
Five Things That Can Get You Kicked Off Of Flights
TAKE A :LOOK: Lucille Ball's Chenango County Vacation Retreat