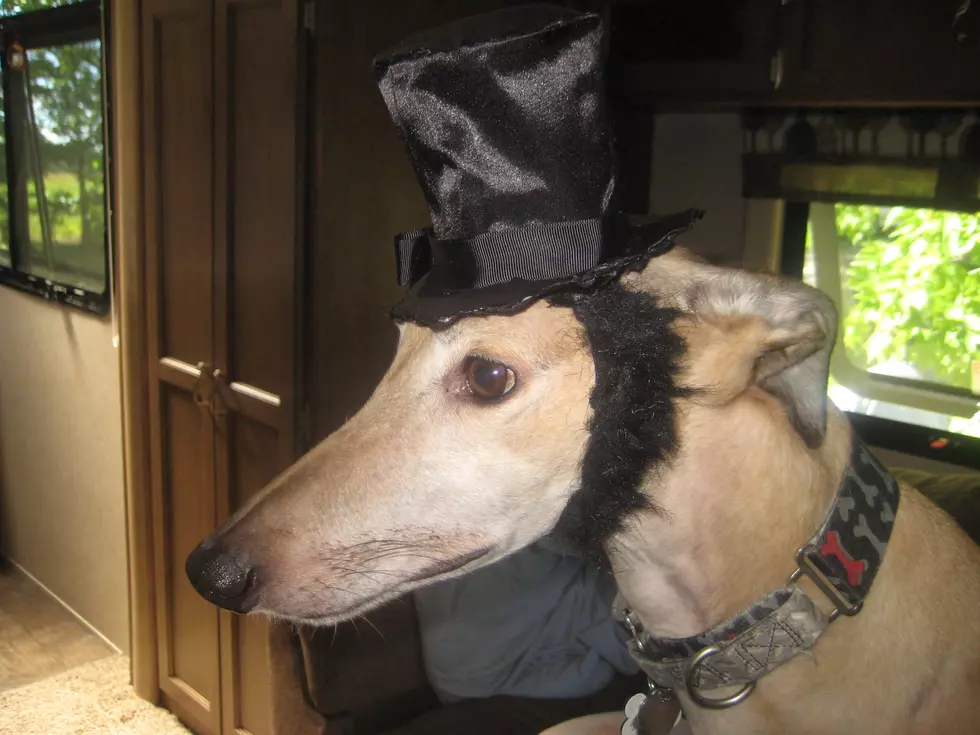 The Priceless Looks Of My Dogs Dressed Up [Pics]
Kathy Whyte
I am probably alone or at least in the minority on this subject, but I don't understand the idea of dressing up your pet. Today, January 14th is National Dress Up Your Pet Day.
Sure, dressing up your pet may look cute, but I'm thinking that if your pet could talk, he or she would probably utter a few expletives at you. My wife loves to dress up our dogs for certain occasions, and I just cringe, but our Greyhounds and Italian Greyhound put on a brave face for the most part and deal with it. Or maybe they just don't care. I 'm not sure.
Some things that the National Day Calendar suggest if you celebrate National Dress Up Your Pet Day, include making sure the outfit fits, meaning your pet can easily move around where the outfit doesn't cause any breathing difficulties. Also make sure there is nothing on the outfit that your animal may be able to chew that could cause a choking hazard. And if your pet balks at your efforts, I suggest you don't dress them up.
Here's a few pictures of my dogs present and from the past who took part in various Greyhound events including hat contests over the years.
Dressing Up Our Dogs
Enter your number to get our free mobile app
.
Check out these 50 fascinating facts about dogs: