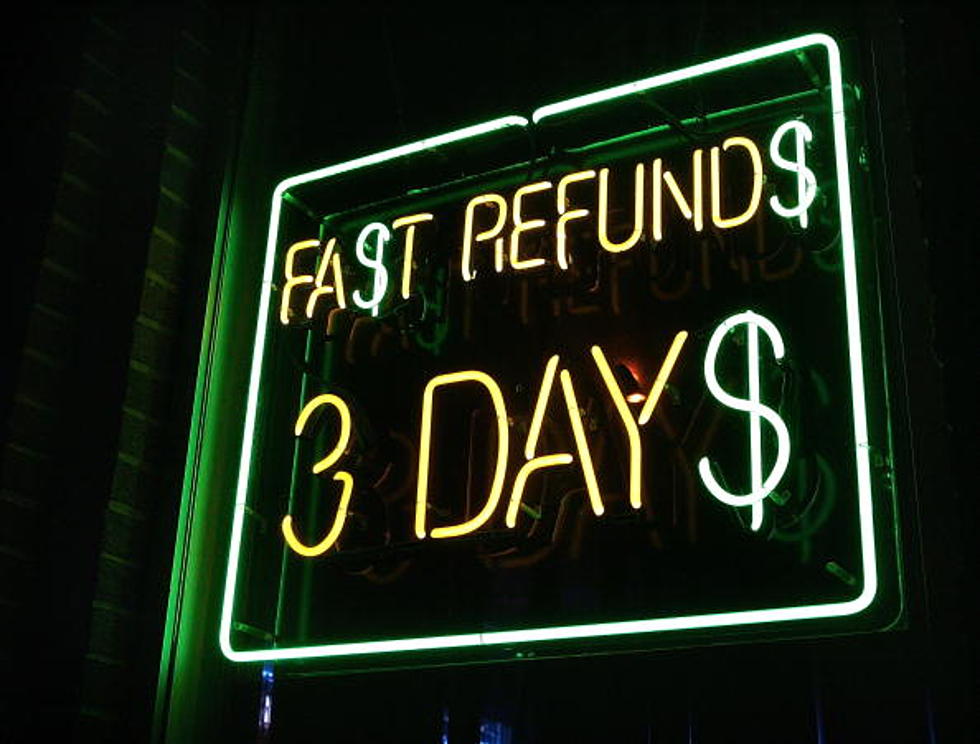 BREAKING Tax Refund News For Residents In New York State
Getty Images
The tax season is here in New York State and the deadlines are starting to creep in. Have you filed yet? Are you waiting until the last minute? In many cases, you may wait to file IF you have to pay the IRS or New York State.
The famous quote about death and taxes seems to be the backup motto for New York State. Each year, the taxes we pay get larger and larger and it makes you wonder where that money goes? The taxes we pay are some of the biggest in the entire country!
As New York State moves to a more green and energy efficient way of life, we are all on pins and needles to see what is going to happen with our gas powered appliances and heaters. What will the next few years bring and how expensive will that be?
THE BEAUTY AND FEAR OF A QUICK TAX RETURN
If you file early, and are expecting a refund, New York State has been pretty quick in getting that money to your account. However, there are some scams out there that New York is warning about.
According to reports, Attorney General Letitia James has issued some tips to help taxpayers avoid fraudulent tax schemes. James says common scams people should be on the lookout for include being told their legitimate tax refund from the IRS was a mistake and that they have to return it.
"Bad actors can use a wide range of deceptive tactics, including impersonating government officials and falsely claiming to file people's taxes, to steal money and personal information from unsuspecting New Yorkers. I encourage all those filing taxes to stay vigilant, follow the tips from my office, and contact us immediately if you believe you have been targeted or victimized by a scam."
If you think you've been the victim of a scam, call 800-771-7755.
The Most Gigantic Malls In New York State
Here are the biggest shopping malls in New York State where you can shop 'til you drop.