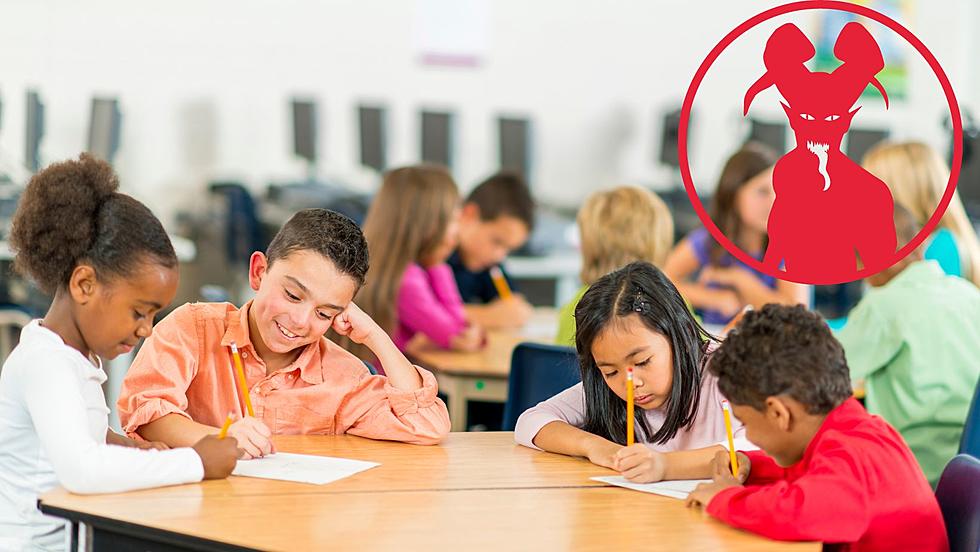 Satanic Clubs Are Making A Push Throughout New York
Photo Credit: Canva Image
Something about these Satanic clubs are not sitting right with parents, and maybe it's because they are targeting elementary schools. 
Elementary school students in New York were sent home with "Satan Club" fliers in February, and the club is catching wind across the state. 
Parents at Homer Brink Elementary School in Endicott, New York were one of the first ones to express major concern with this "Satan Club" after promising fun activities in the initial flier sent home, including puzzles, games, arts and crafts, snacks, and "tons of fun." 
The organization holding these gatherings is not directly affiliated with the school, yet they are planning to hold events at Homer Brink over the next few months. 
Sponsored by The Satanic Temple and Reason Alliance, the "After School Satan Club," otherwise known as ASSC, plans to meet every Thursday through March 16 - May 25 in the gymnasium at Homer Brink Elementary, and parents are worried. 
The flier had a detachable permission slip at the bottom, requiring a parent to fill out the permission slip and return it to ASSC before a child could be part of the club. Although a permission slip is required before joining, parents are still worried that it sends the wrong message to kids. 
Channel 12 News in Binghamton received an email from the Maine-Endwell School District that further outlined the three options they have when it comes to the use of school facilities by non-school organizations. They can either,
Exclude all non-school organizations from using school facilities

, including Little Leagues, community organizations (music groups, adult recreation, etc.), and others.

Exclude some non-school organizations but not all

, which could result in unnecessary lawsuits and expenses.

Continue with the current policy of allowing non-school organizations the use of school facilities

(within policy restrictions).
After carefully considering the available options, the school district decided to allow non-school organizations to use school facilities and that they once again do not endorse these clubs.
During the previous school year, there was a Christian organization that held meetings at Homer Brink. It was called the "Good News Club", and fliers were sent home with students as well.
The community continues to push back against "After School Satan Club," and we will update you if there are any further developments in this story. 
57 Fun Facts You Might Not Know About Buffalo
You might know a lot of these, but there is no way you know all 57 things. If you did, I would be impressed.
Here's a list of 57 fun facts that single Buffalo out from the rest of the country.
5 Fun Facts About The Shamrock Shake
It's coming back. The Shamrock Shake is returning to New York this month.
12 Best Places For Reubens In Western New York