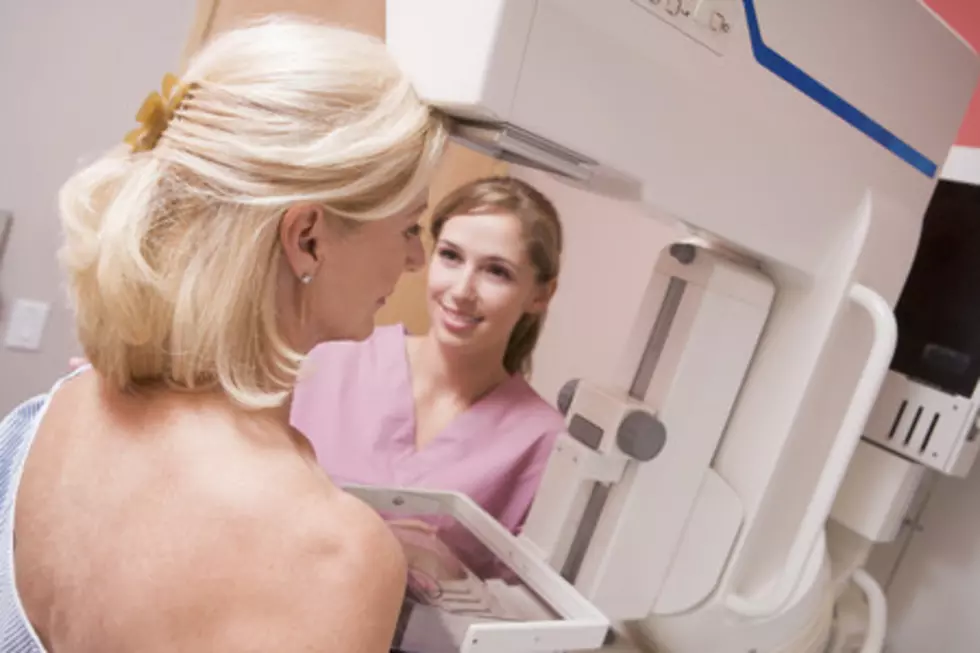 Southern Tier Cancer Services Program Offers Free Mammograms
ThinkStock
Nobody likes the idea of slipping into a paper robe that leaves little to the imagination, hoisting their breast up on a cold piece of metal, and then having a complete stranger (although, a stranger might be less awkward than a close friend) squish their breast every which way. But, all of the embarrassment and temporary discomfort beats the alternative which could mean laying dead on a cold piece of metal, doesn't it?
Enter your number to get our free mobile app
Maybe it isn't fear or modestly that's holding you back from getting a mammogram. Maybe it is because you don't have insurance. There is nothing to be ashamed of. Life happens and if you live in Broome County, there's help available to make sure you get the potentially life-saving screening.
The Southern Tier Cancer Services Program is a partnership of community organizations as well as health care providers who genuinely care about YOU and work together to provide free cancer screenings for women who are aged 40 or older and women who are younger than 40 but at high risk for breast cancer who do not have health insurance.
The help doesn't end after the mammogram though. Should your screening come back abnormal, Southern Tier Cancer Services will provide additional diagnostic testing. If you are uninsured and need treatment for breast cancer, you may qualify for Medicaid coverage through the Medicaid Cancer Treatment Program and the people at Southern Tier Cancer Services will be able to help you with the next steps if you need to explore the possibility of applying for Medicaid coverage.
Four Simple Ways to Feel More Grateful