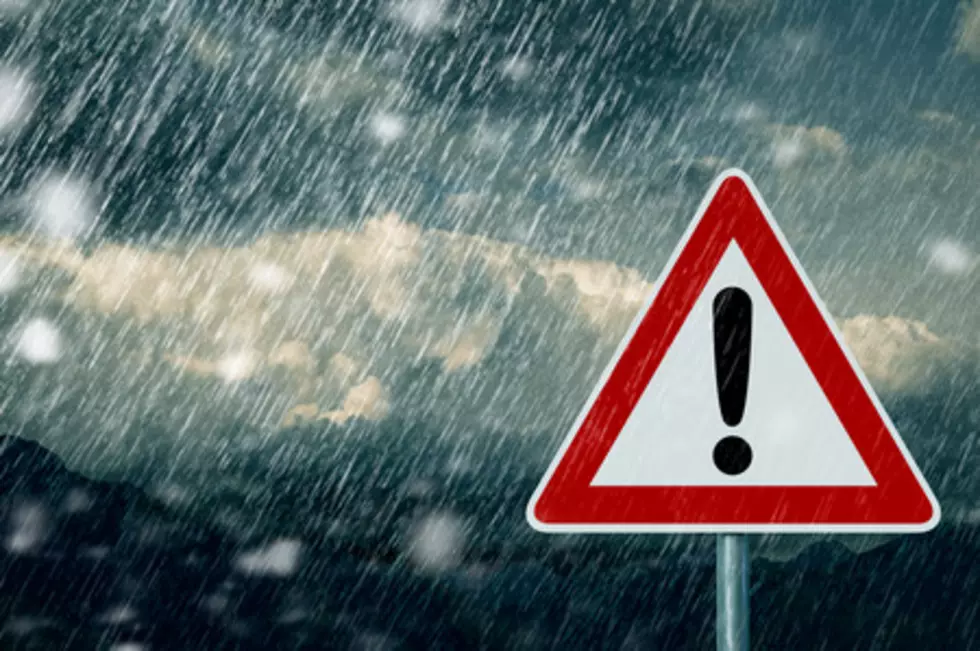 Snow, Sleet and Freezing Rain Expected in Twin Tiers
Getty Images/ trendobjects
The National Weather Service has issued a Winter Weather Advisory for part of  the Twin Tiers and a Winter Storm Warning for others from 10 a.m. February 15 to 4 p.m. February 16.
Forecasters are calling for mixed precipitation. Depending on the mix of snow and ice, some areas could get up to seven inches of snow and ice accumulation of around a tenth of an inch.
The Advisory area includes Broome, Tioga, Delaware and Chenango County in New York and Susquehanna and Wayne Counties in Pennsylvania.
Cortland and Tompkins County in New York and Bradford County in Pennsylvania are under a Winter Storm Warning for the same period. Snowfall totals in those areas are projected at six to nine inches and ice accumulations of a few hundredths of an inch.
NOAA says residents in the entire region can expect two rounds of precipitation.
The first part of the winter system is expected to be a period of light snow in the morning followed by heavier snow, sleet and freezing rain Monday night into early Tuesday.
Motorists, especially for the Monday evening commute and into the Tuesday morning commute, should be aware of the possibility of not only snow-covered road but snow over ice and very slippery conditions.
Five Photos That Show Binghamton's Rich History