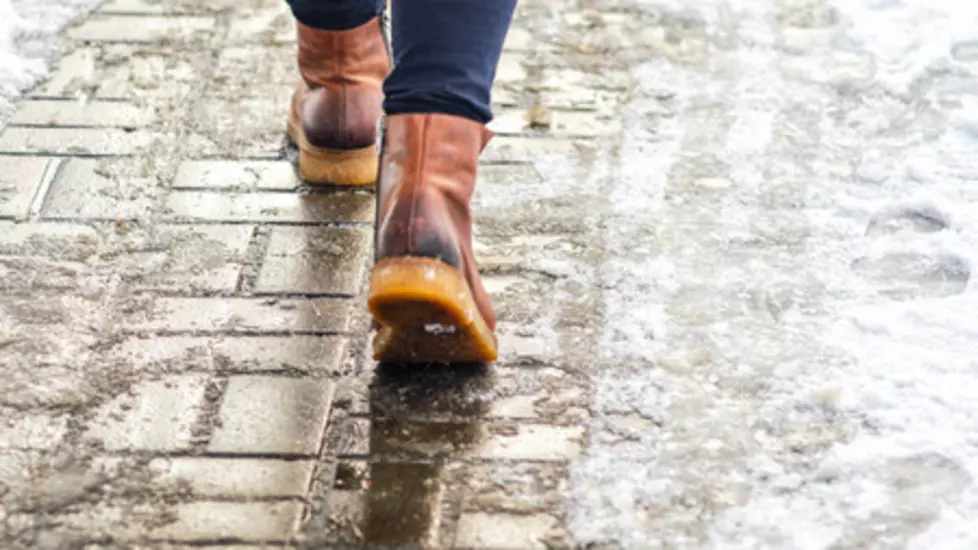 Slippery Start But Improving Conditions for Twin Tiers
Getty Imags/v_sot
The National Weather Service in Binghamton is lifting the Winter Weather Advisory for the Twin Tiers sooner than expected while a Winter Storm Warning for Bradford County in Pennsylvania and Cortland County in New York is replaced by the Advisory.
As of 4 a.m. February 16, the National Weather Service upgraded its announcements to put the entire region under the Advisory to expire at 10 a.m. instead of 4 p.m. on Tuesday.
Emergency Services and Police agencies in Broome, Tioga, and Chenango Counties reported only very few minor slide-off accidents and said road crews were out actively salting.
While temperatures in town and at the Greater Binghamton Airport hovered at around freezing, road surfaces, especially in higher elevations and on bridges and ramps remained much colder allowing rain to freeze in a slippery glaze.
Walking seemed more of a challenge in the early morning with untreated sidewalks very slick and dangerous.
Motorists should be aware of changing road conditions, largely based on elevation, as well as the possibility of freezing precipitation and possible additional snow accumulation through at least midday.
The Pennsylvania Department of Transportation on February 15 reduced the speed limits on the interstates, including I81 through Susquehanna County, to 45 miles per hour and put into place restrictions banning commercial vehicles on the interstates as well as recreational vehicles and motorhomes and vehicles towing trailers until conditions improve.
The Five Most Confusing Traffic Mergers in Binghamton