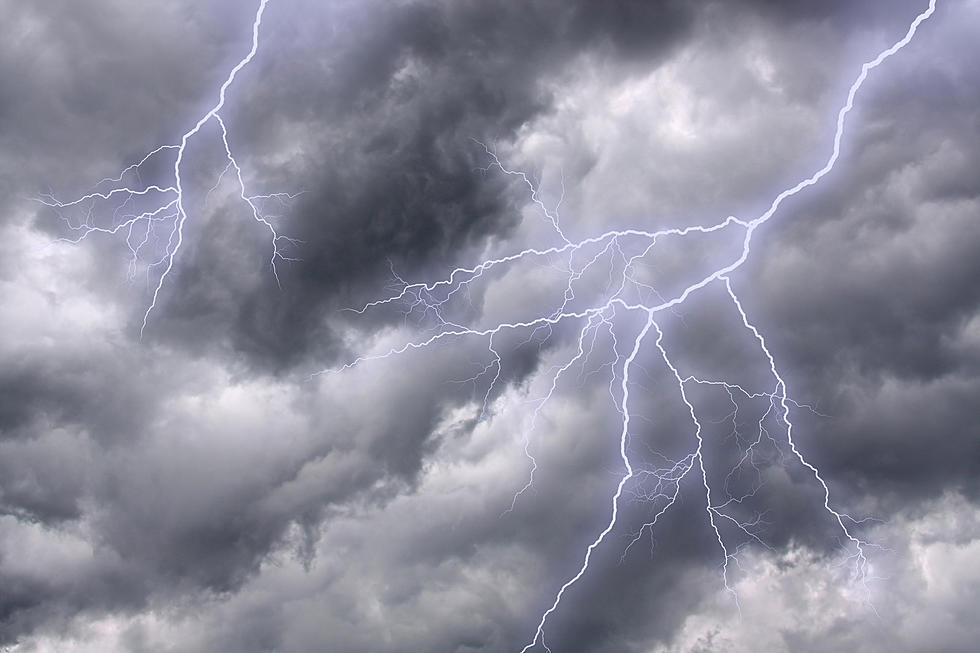 Rain Go Away – We are Running Out Of Outdoor Summertime Fun
ThinkStock
So, how is your summer going? To say the crazy weather we've been experiencing is similar to what we dealt with last winter except instead of lots of snow and cold temperatures that we experienced, it's been quite wet, hot and muggy, would be a good statement in my opinion. Okay, maybe that's a weird comparison.
If you are like me, you are tired of all this rain we've been getting this summer. July was a record breaker for rainfall. And with the Hurricane season at peak, we typically get the leftover heavy rains as they travel up the coast of the United States. This week, The Triple Cities area escaped any major flooding from the effects of Hurricane Fred.
Unfortunately, Steuben County to the west of us did not fare as well. For example, according to WENY-TV's Meteorologist Joe Veres Facebook page, three day rainfall for Prattsburg, was 7.42 inches, 6 inches for Jasper, 5.50 inches for South Corning and 5.20 inches for Penn Yan. A lot of flooding occurred including damage to property, buildings and roads in some areas.
Many of of have gone through this scenario a couple of times in our area, so we can certainly understand what the residents are going through in the affected areas. The damage can be devastating.
It would be nice to have more dry time than heavy rains as our summer winds down, but this weekend looks to be affected by Tropical Storm Henri, which is expected to become a hurricane according to the Binghamton office of the National Weather Service. While it will be far east from our area, it could keep us more wet than dry. And that's a bummer as we begin to wind down our summer weekends. Oh well, enjoy your weekend as best you can, and hopefully we'll see more dry times than rain.
via WENY-TV Meteorologist Joe Veres, Binghamton National Weather Service
A Lookback at Binghamton Sports
Binghamton is a city filled with culture and community. What is one piece of culture that brings the community together? Sports; and Binghamton has a long line of historic teams.
11 New York State Stereotypes
Each of the 50 states has it's good, it's bad, it's ugly, and it's stereotypes! Living in New York is far from an exception from this.
Whether you live bordering Canada or are all the way down in Manhattan yelling "I'm walking here!" at the tourists stopped in the middle of Times Square, you're tainted by outsiders with the classic New York State stereotypes.
Whether you can say you agree or not;
Here are 11 New York State stereotypes and misconceptions...
Broome County's Best Fall Activities
As summer comes to a close and fall slowly creeps in, so does all of the fall activities!
In Broome County, there's certainly no shortage of things to do in the fall season.
Grab a flannel and your favorite pumpkin spiced drink!
Here are Broome County's Best Fall Activities...