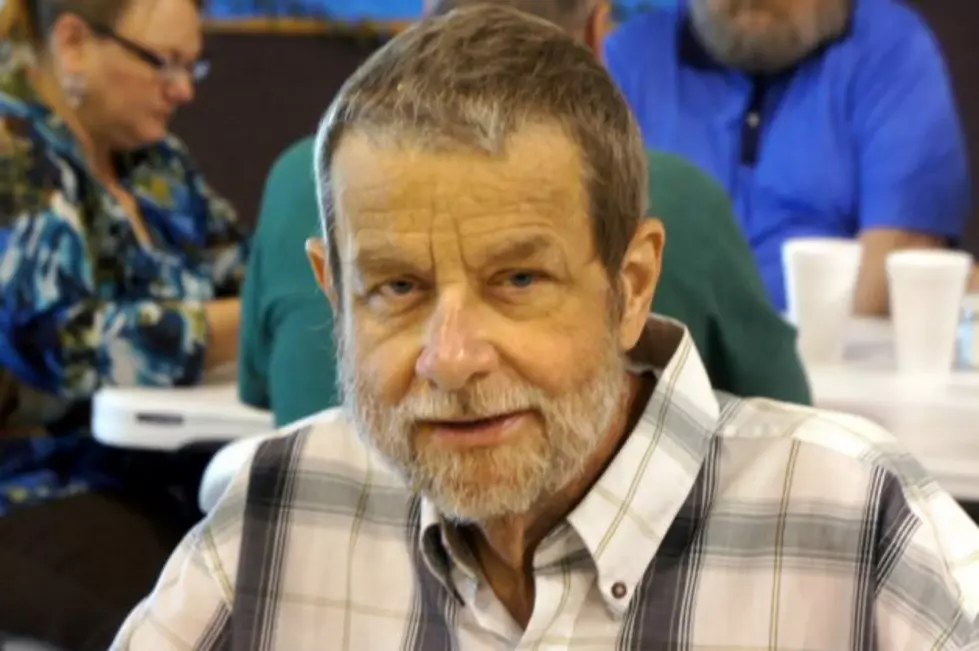 One Woman's Journey to Becoming a Bone Marrow Donor
Traci Taylor
In 2012, my family would begin a journey that would do more than just change our lives, it would also change the lives of others.  You see, we'd been told that my dad, who was battling myelofibrosis, only had one chance at survival and that was a bone marrow transplant.
While we remained hopeful that a suitable donor would be found for my dad, we also began to prepare ourselves for the very worst. Only 30% of patients who need a bone marrow transplant are a match to someone in their family. The other 70% are at the mercy of complete strangers who've registered with the National Marrow Donor Program (Be the Match).
Be the Match wasn't able to find a match here in the United States for my dad, but they did find two matches in Germany. The first donor was flown in from Germany and donated bone marrow which was pulled directly from his bone. That was transplanted into my dad's body, but his body rejected it and we were back to square one. The second donor was also flown in from Germany and donated bone marrow through stem cells to my dad. That transplant worked. And while it's been a very rough recovery road, my dad is alive today and so much of the reason why is because of his anonymous bone marrow donor.
My dad's doctors at Dana Farber explained to us that the need for bone marrow donors is desperate and that people who are Asian, African-American, and Hispanic are the ones in the most dire need of bone marrow. I decided then and there that I would make it my life mission to raise awareness with the hope of more people joining Be the Match and more lives being saved.
In April of 2012, I visited BeTheMatch.org and requested that they send me a cheek swab kit. I swabbed my cheek, mailed it back and then went on with my life. In early March of this year, I received a call telling me that I was a preliminary match for a young woman battling leukemia and was asked if I would be willing to have further tests to see if I was a match. I agreed to the tests.
I went to the hospital outpatient lab the next day for blood work and then I waited for the results. For 35 days, I waited. On the 35th day, Be the Match called to tell me that it was determined that I was a perfect match for the patient in need of a transplant, and again they asked if I'd be willing to continue testing to make absolutely sure a donation from me would be suitable for the patient. All through this process, I was given chance after chance to back out (as you would be if matched)- but that was never an option for me. I agreed to the additional tests.
Earlier this month, I was given a physical and then had another round of blood work which checked for diseases, cancer, white blood cell and platelet count, a complete metabolic workup and more. Multiple doctors, including the patient's, reviewed my medical files and decided that it was safe for both me and the patient to continue with a transplant.
And so it's officially official. This journey, which began with my dad receiving a lifesaving bone marrow transplant in 2012 has come full circle five years later with me soon being able to pay it forward to someone else. The incredible range of emotions the patient must be feeling to know that she's getting a second chance at life have just got to be astounding. I know that both times we got the call that there was a donor for my dad, emotions ran all over the place and in huge ways for me, my dad, and our whole family.
Many people don't fully understand how desperate the need for bone marrow donors is. Blood cancers are certainly no joke. According to the Leukemia and Lymphoma Society, these were the stats for 2016:
An estimated combined total of 171,550 people in the US are expected to be diagnosed with leukemia, lymphoma or myeloma in 2016. In 2016, 60,140 people are expected to be diagnosed with leukemia. In 2016, 24,400 people are expected to die from leukemia (14,130 males and 10,270 females). In 2008-2012, leukemia was the fifth most common cause of cancer deaths in men and the sixth most common in women in the US." 
To join Be the Match, all you have to do is swab your cheek. That's it. If you're afraid to join because you're worried the process will be painful, I've been told that most donors will feel like they've been hit with a bad case of the flu, but symptoms go away in a couple of days. If you're afraid of joining because you think you won't be allowed time off of work- federal law mandates that employers must give employees time off to donate and that they can't retaliate against the employee. If you're afraid to join because of cost- there is none. Be the Match covers everything from medical tests to travel and accommodations and even childcare. They also have a program to help assist financially if your employer refuses to pay you for the time you take off work to donate.
Get informed. Spread the word. Help save lives. You never know when it could be you or someone you love who needs a bone marrow donation to live.