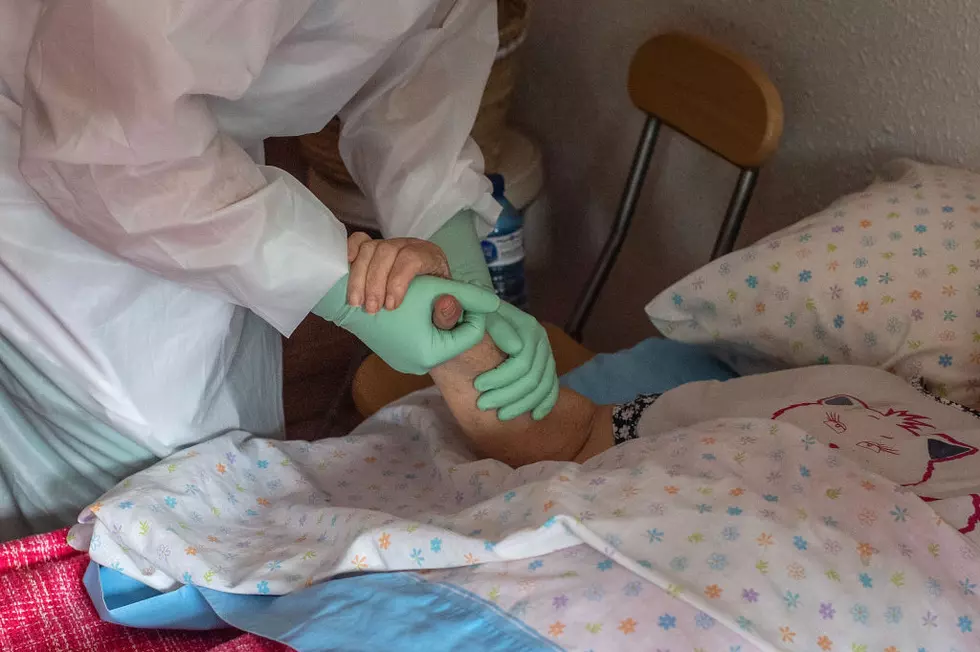 More Broome COVID Deaths/ Contact Tracers Needed
Getty Images
Broome County's death toll from the coronavirus pandemic is continuing its recent march upward.
The County on September 15 reported two more deaths for five so far this week.  368 Broome County residents have died as a result of COVID-19 since March of last year.
All counties in the Southern Tier are reporting additional cases with Delaware reaching the 3,000 mark since the start of the pandemic.  The 59 new cases September 15 put Delaware at 3,002.  Broome County added 95 new cases with 68 of its cases considered active.  Chenango County had 11 new cases and Tioga County's total cases increased by 20 to 4,311.
No other Southern Tier Counties besides Broome reported additional deaths yesterday.
Meanwhile, Broome County is looking to hire people to call residents who have tested positive for COVID-19 to try to track down where the infections are coming from and to keep the virus from spreading.
Broome County Executive Jason Garnar has posted on facebook that the Health Department is hiring contact tracers and interested parties should apply at www.gobroomecounty.com/personnel/vacancy.
September 3 the Democrat said due to a high volume of cases, people who had tested positive and were waiting for a call should stay home and isolate from other family members.  He also said residents should consult with their physician to discuss their symptoms and possible treatment.
The recent surge in new cases locally and around the country has been attributed to the more contagious Delta variant and some breakthrough cases are being reported in people who have been vaccinated. A large majority of those cases stay out of the hospital and very few are said to have died from the infection compared to the unvaccinated population.
15 Iconic Retail Stores That Don't Exist Anymore (But We Totally Miss Shopping At)
SAY WHAT? The Most Mispronounced Pennsylvania Names