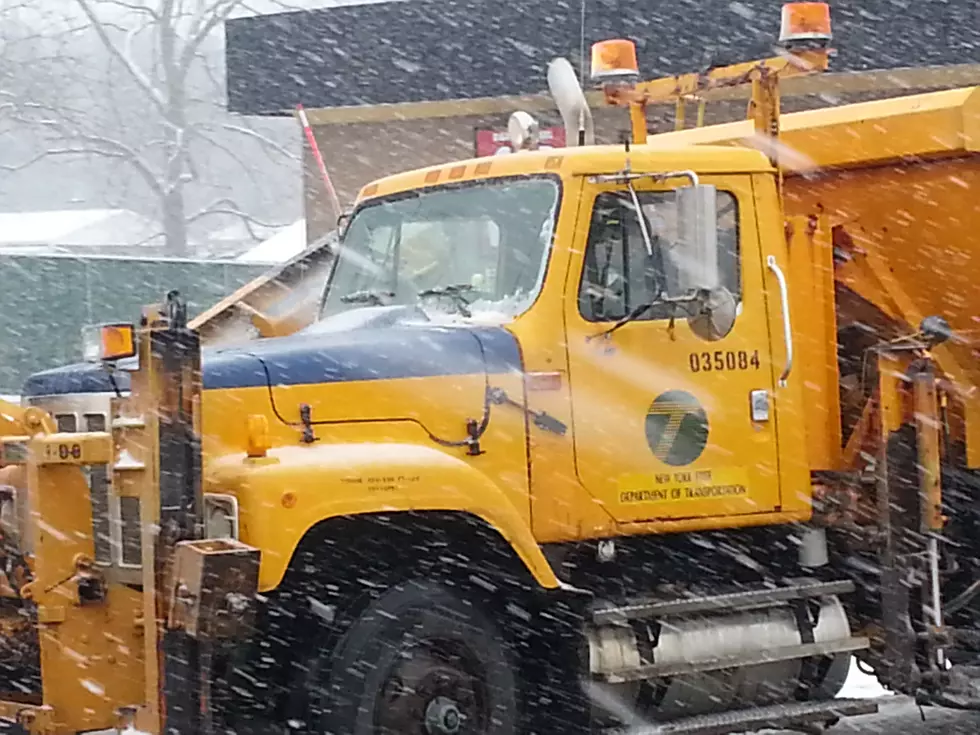 "Manageable" Snowfall for Twin Tiers in Latest Storm
Bob Joseph/WNBF News
Area 'weather watchers' are calling the expected snowfall from a massive system that paralyzed parts of the southwest with ice and cold "manageable" for the Twin Tiers.
The National Weather Service backed down an earlier Winter Storm Watch to a Winter Weather Advisory to remain in effect from 6 a.m. February 18 to 1 p.m. February 19.
As of 3:30 a.m. February 18, NOAA was predicting Broome, Delaware, Tioga, Bradford, Susquehanna and Wayne Counties in the Advisory area would pick up three to five inches of snow by the time the storm moves off by midday Friday.
At the height, snowfall rates could intensify to 1/2 inch an hour during the afternoon and night Thursday with lighter snow for the morning commute on Friday.
The largest impact for motorists was predicted for the afternoon drive on Thursday.
Both New York and Pennsylvania's Governors issued statements for residents to be prepared for the storm and for slippery conditions.
Pennsylvania Governor Tom Wolf (D) says the greatest impact on roads in the Keystone State was expected to be for areas south of Interstate 80 and east of Interstate 99 with areas of the state getting mainly snow, except for the Philadelphia area.
New York Governor Andrew Cuomo (D) says the Empire State was bracing for power outages due to a combination of snow, ice and wind at times while the Department of Transportation was standing by with 174 medium duty plows, 80 chippers, 52 tow plows, 38 snow blowers, 18 graders, 14 tree crew bucket trucks, 36 traffic tower platforms and even 11 pickups equipped with plows.
Even with 'manageable' snowfall amounts, motorists should be aware of quickly changing conditions and the possibility for slippery spots.  Leave extra time to get where you are going.
UP NEXT: See how much gasoline cost the year you started driving