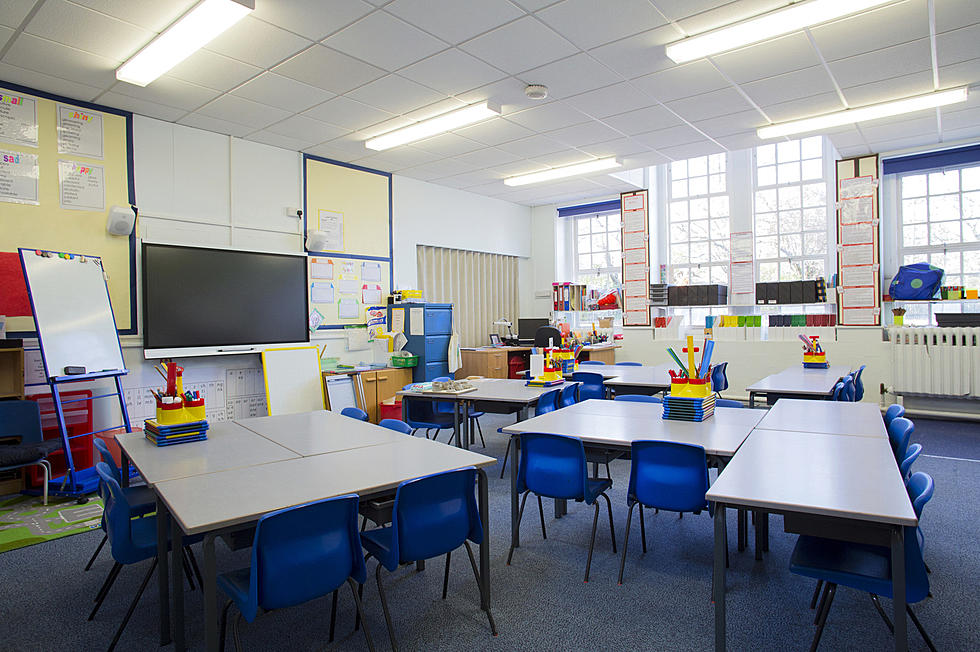 Join the Movement to Support a Teacher in Central New York and Help Clear the List
Photo Credit - DGLimages/Think Stock
Join the movement to #CleartheList of central New York teachers.
There are supply drives to help kids get ready for school. But what about the teachers who spend hundreds of dollars out of their own pocket? The 'Support a Teacher' campaign, started by Texas teacher Courntey Jones, helps get much needed supplies into classrooms without breaking the bank, and it's going viral. "It's absolutely incredible how quickly this group and movement has spread," Jones shared on the Teacher Amazon Giving Facebook page.
Teacher across the nation are joining the movement by creating Amazon wish lists and sharing on social media using #CleartheList. And the supplies are rolling into classrooms all over the country.
Several country artists are even getting involved including Casey Donahew, who started a GoFundMe to help. "Not enough teachers have the supplies they need, and they shouldn't have to buy those on their own, so let's clear out their Amazon wish lists," he said. "I want to make sure as many teachers as possible can go into the school year with a fully-stocked classroom without breaking their own bank account."
Donahue was overwhelmed with support. Thousands have been donated to GoFundMe. Hundreds of teacher's lists have been cleared, but Donahew is still getting thousands of email. "We have over 17,000 requests and that tells us this is an issue that needs more than what our team can handle," Donahew tweeted. "We can't accept any more #clearthelist requests." But Donahew promises to take the movement "to the next level."
Josh Abbott cleared an entire teacher's list. "It's important we all give back, and I want to lead by example," he tweeted.