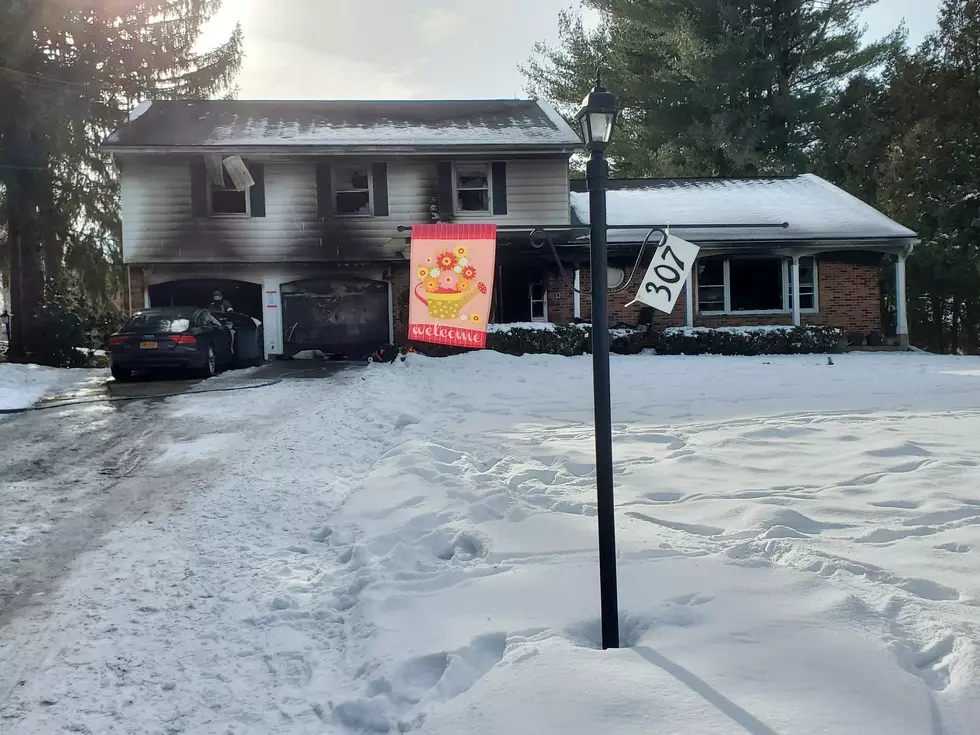 Investigators: Johnson City Man Burned in Arson Fire at His Home
Photo: Bob Joseph/WNBF News
Authorities say a man was injured as the result of an intentionally-set fire at a Johnson City residence.
Police say two people reported the blaze at 307 Deyo Hill Road around 6:30 a.m. The separate calls are believed to have been made by the 32-year-old man and his wife.
Flames were shooting from the front and back of the two-story house when firefighters arrived.
Fire marshal Paul Hlebica said there was a concern that someone was trapped inside the burning building. Firefighters searched the home and found no one inside.
A police investigator said a 32-year-old man who lived in the house fled after the fire started. He apparently received a ride to Wilson Medical Center from someone later.
The man, who sustained burns, was transferred to a Syracuse hospital where his condition was not known.
Hlebica said Johnson City firefighters were assisted by units from Binghamton, Prospect Terrace and Endicott.
Police expect charges will be filed in connection with the fire investigation.
Enter your number to get our free mobile app
For breaking news and updates on developing stories, follow @BinghamtonNow on Twitter.
Here Is How To Blur Your Home On Google Street View