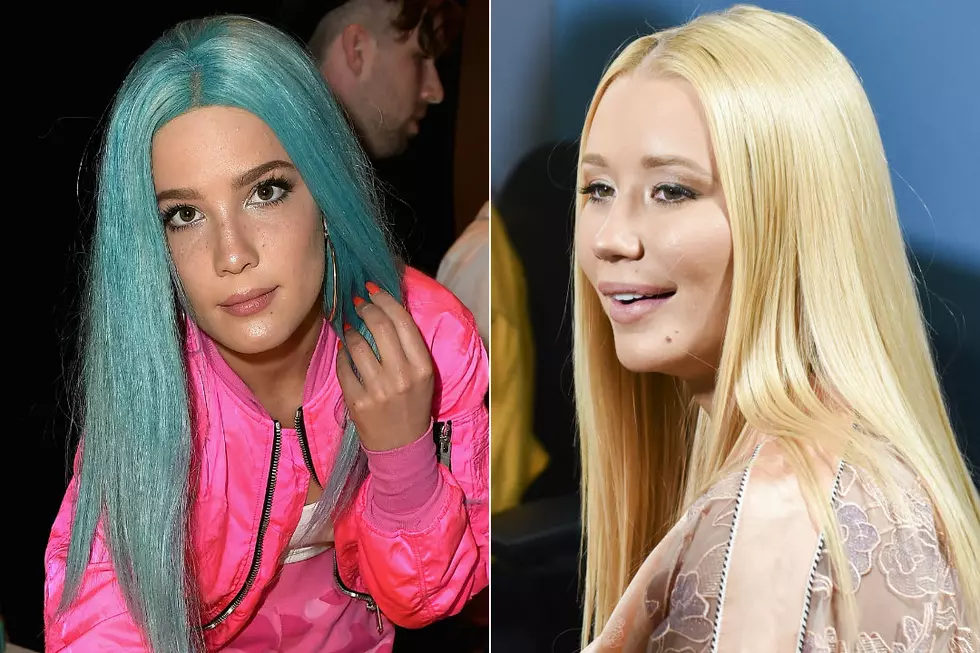 Iggy Azalea Responds to Out-of-Left-Field Halsey Diss: 'I Don't Know Her'
Gustavo Caballero/Rodin Eckenroth, Getty Images
In a recent interview with The Guardian, Halsey called Azalea a "moron" and accused her of appropriating black culture, adding "I watched her career dissolve and it fascinated me." Welp, Iggy didn't care for the out-of-left-field trash-talking so much, and told the Smallzys Surgery radio show today (June 27) that things don't really add up.
"Yeah, it's a bit weird to bring someone up in an interview that you weren't asked about. It's kind of like if we were talking right now and I just randomly started talking about Janet Jackson or something," she said. "To me, because I'm a famous person and I know a lot of the time people have opinions and they're not always accurate, I really try very hard not to give my personal opinions about people that I don't know. I don't know her, I've never met her."
"I've never me her": The new "I don't know her?"
"I thought it was a bit of a strange thing to throw that out there," Iggy continued. "She's young and I hope she learns maybe to be a bit less judgmental when she's kind of in the same shoes. I'm sure she's getting judged all the time as well by people who don't really know her. Maybe it'd be good for her to try to be a little more empathetic to other people that are in the same situation...I don't really think I had anything to do with it."
Famously Cutting Celeb-on-Celeb Disses: