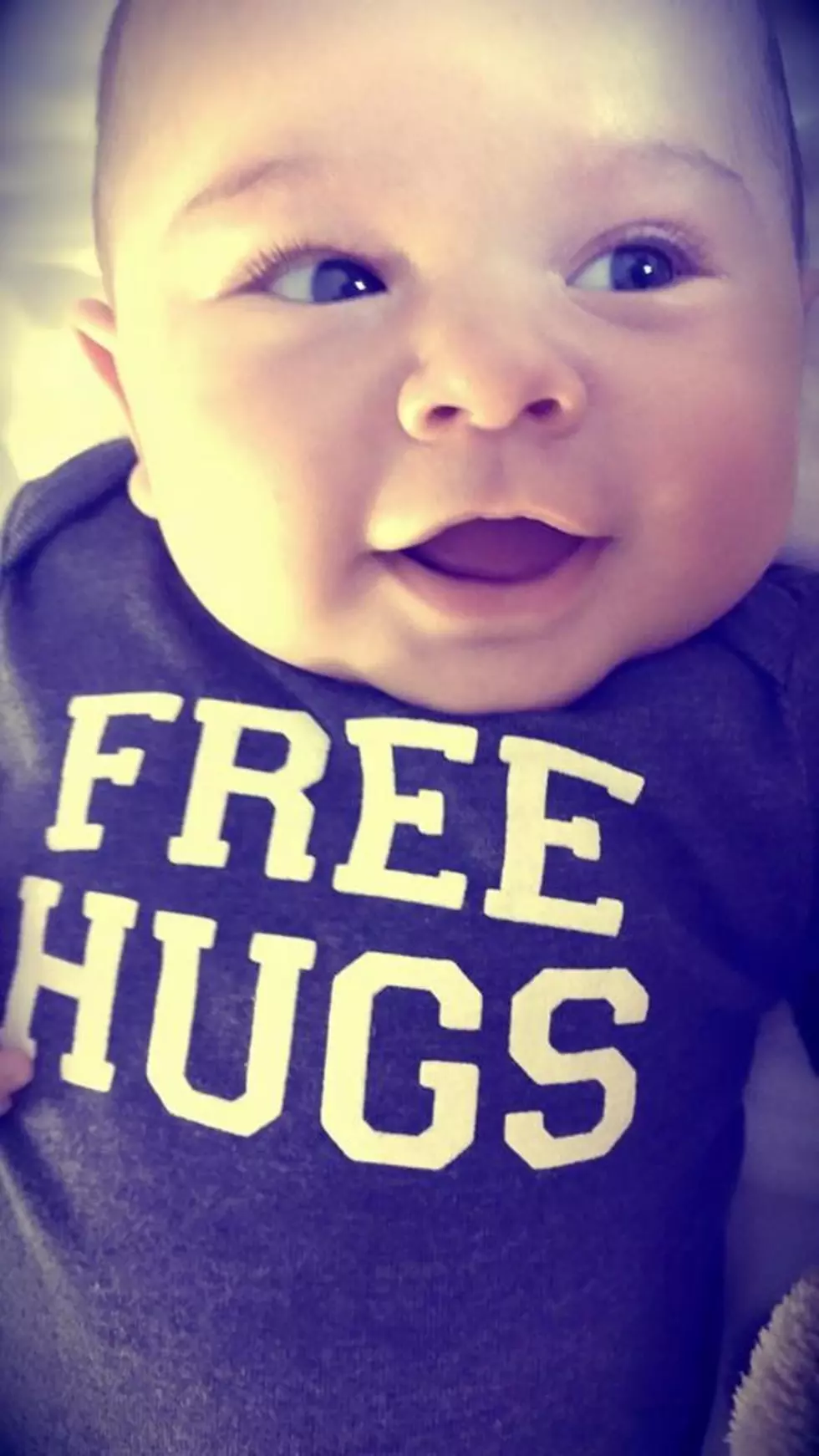 Group to Offer Free Hugs in Downtown Binghamton
Traci Taylor
No matter how big, bad, and tough you might think you are, there are times in life when we all need to be enveloped in a hug. Hugs have the power to uplift and to heal.
Jeff Dugon of Deposit was only 28-years-old when his life was cut short due to a heroin overdose on August 5, 2014.
When he died, Jeff not only left a void in the hearts of his father, Thomas Dugon, mother, Alexis Pleus, and brothers Thomas, Jason, and Jonathon, but also in the hearts of all he shared his hugs with. Jeff's obituary states, "We are hearing from complete strangers how Jeff had helped them through times of trouble and on their paths to overcoming addiction and we are so grateful knowing his caring nature extended further than we even realized."
To honor the memory of Jeff, and also to reach those who might be needing some extra love, Jeff's family joined forces with Truth Pharm to give free hugs to anyone who wanted one last year in downtown Binghamton and they plan to do the same again this year.
As part of the October First Friday celebration, free hugs will be offered to anyone in need of one in front of the Metro Center in downtown Binghamton, starting at 6pm on October 6th.
If you feel alone, rejected, or defeated, there will be somebody waiting to embrace you with a hug and reassurance that you truly are worthy of happiness.The hug comes with no attached strings. Just a hug, a warm human embrace.
Truth Pharm is a non-profit organization, started by Jeff's mom, Alexis Pleus, following the death of her boy. The mission of Truth Pharm "raising awareness, reducing stigma and providing education on substance use disorder, with particular emphasis on the opioid/heroin epidemic."
If you or someone you know is struggling with substance abuse, help is available in English or in Spanish, 24-hours-a-day, 365-days-a-year by calling the National Substance Abuse and Mental Health Services Administration's hotline, which is completely confidential. The hotline phone number is 1-800-662-HELP (4357).