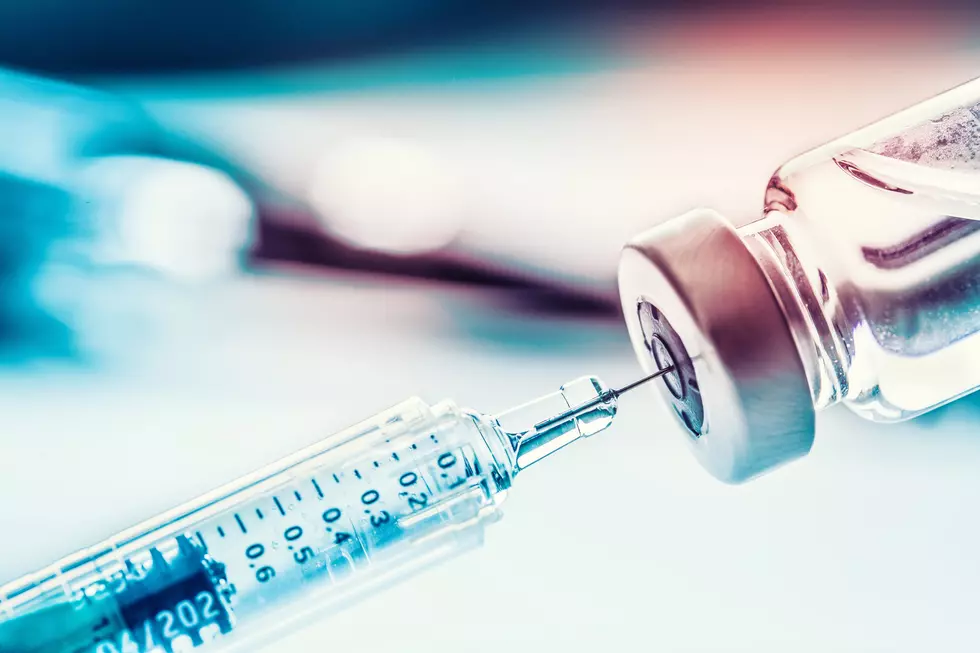 First COVID-19 Vaccine Given in New York State
MarianVejcik/Getty Images
An ICU nurse named Sandra Lindsay is the first person in the state of New York to receive the COVID-19 vaccine.
She is a nurse in the Long Island area with Northwell Health. She wanted to stream the vaccination to provide encouragement to others to do so as well. Sandra received the vaccination at about 9:20 am Monday morning. You can watch the video below!
"It's going to be months before the vaccine reaches critical mass," Gov. Andrew Cuomo said during the morning. "The healthcare workers will get it first."
Enter your number to get our free mobile app
As of right now, a coronavirus vaccine produced by manufacturers, Pfizer and Moderna are almost to the finish line in getting the approval for their vaccines to be distributed. Now, we are a bit of time away from being able to have access to many vaccinations, but in the meantime, as they become available, everyone is wondering: who will be able to get the COVID-19 vaccination first?
Well, it seems as though that New York State will follow the federal government guidelines. According to Spectrum News, there will be five phases:
1.) Workers in nursing homes and care facilities, at-risk residents, frontline workers in ICUs, and EMS workers will be first priority.
2.) First responders, which include "firefighters, teachers, grocery store workers, and other essential workers who regularly interact with the public like pharmacists as well as people with high health risks."
3.) People over the age of 65 and people under 65 with underlying health conditions.
4.) Other essential workers.
5.) The rest of the general population.
For example, healthcare workers that regularly interact with patients may be prioritized over those that do not, and ICU and emergency department healthcare workers will likely be prioritized in hospitals if supply is not enough for the entire hospital staff," according to the state's guidance. "All entities receiving the vaccine will be given a level of autonomy to determine the internal order of employee vaccination based on risk and within the boundaries of NYS and federal guidance. To guide prioritization, New York State will collect up-to-date numbers of all prioritization and micro-level prioritizations groups statewide including sub-populations", according to the State.
5 Ways Your Little Elf Can Connect With Santa This Year