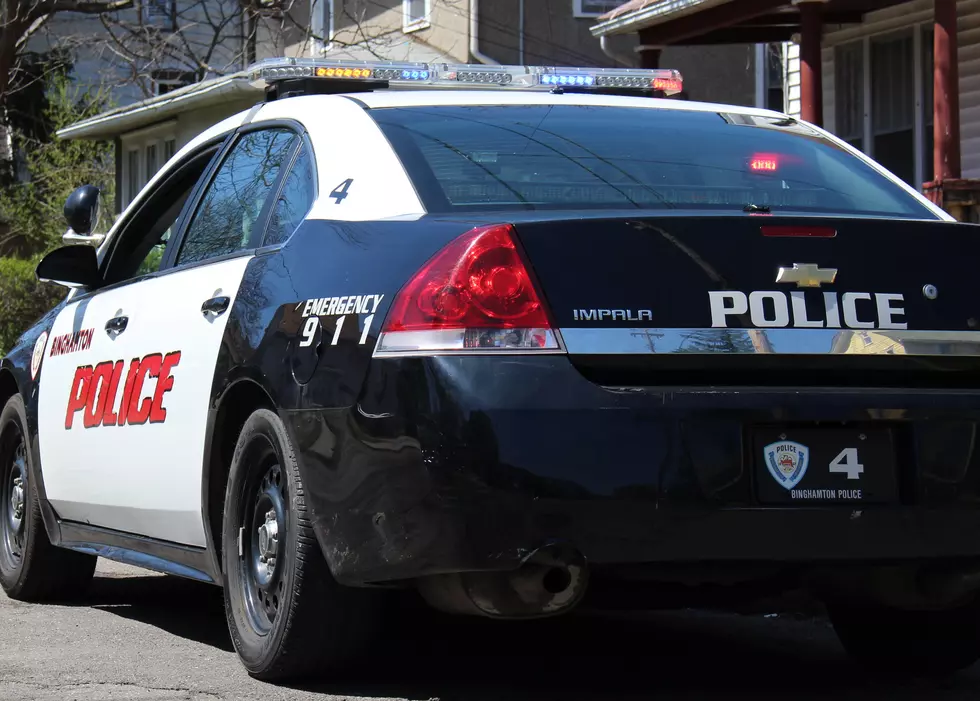 Fentanyl, Cocaine Seized in Raid on Binghamton's West Side
Photo: Bob Joseph/WNBF News (file)
A Binghamton man faces several felony charges after police found fentanyl and crack cocaine when they searched his West Side residence.
Authorities say 34-year-old Sean Dingle of 98 Crestmont Road was arrested as a result of the Friday morning raid.
Investigators say 117 individual packages of fentanyl were confiscated, along with about five grams of unpackaged fentanyl powder. Police also discovered 18 grams of crack cocaine and some marijuana, along with $484 in suspected drug sale proceeds.
Dingle has been charged with five felony counts of criminal possession of a controlled substance. He also was charged with two misdemeanor counts of criminally using drug paraphernalia.
State officials were notified of the charges filed against Dingle and a parole violation warrant was issued.
The search warrant was executed by members of the Broome County Special Investigations Unit Task Force.
For breaking news and updates on developing stories, follow @BinghamtonNow on Twitter.