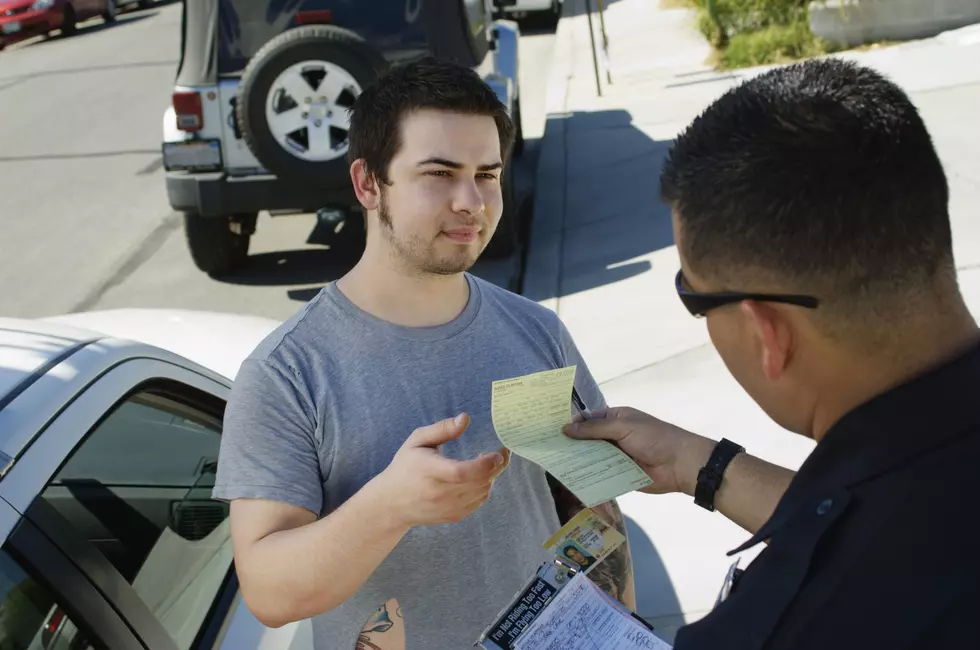 Ever Talked Your Way Out of A Ticket?
moodboard/Getty Stock / ThinkStock
Can namedropping get you out of a ticket when police pull you over?
It's one of the worst feelings you can experience when you're driving around the Hudson Valley. Picture this: you're driving on any road here in the Valley, just minding your own business, maybe daydreaming a bit and not paying attention to how fast you're going. We've all been there, especially on 84 or the New York State thruway where 74 mph can quickly become 88 mph before you know it. Yup, been there!
Anyway you're cruising right along when you look up in the rearview mirror and see those flashing red lights, BOOM, busted. Once you realize what's going on, you pull over and wait for the police officer to approach your driver side window and when he or she does, they normally ask you for your license and registration or say something like, "do you know why I pulled you over?"
After you get your heart back into your chest, what do you say to the officer? I'm not sure if you want to take a page from the book of Aaron Judges' girlfriend Samantha Bracksieck because it didn't go so well.
According to the New York Post, Bracksieck tried to namedrop the famous New York Yankee to try to get out of her DUI arrest in Arizona last week. She was pulled over by police because she was driving with no headlights on and once police started to talk to her she started crying saying things like, "This is going to be so bad. Do you know who my boyfriend is? This is going to be bad for me. I'm just saying that right now."
She also said, "I know I'm not a bad person, you don't understand. You don't know who my boyfriend is. This is going to be so bad." All the talking didn't get her out of any trouble as she was charged with DUI.
We have to ask, have you ever name-dropped or tried to talk your way out of a ticket? Did it work or no? Call or text us through the Wolf app and be listening for some great stories all morning long on the Wakin' Up with CJ and Jess Show.
Read more:
Flags From All Across the Hudson Valley
Top 5 Breakfast for Dinner Suggestions
Paty Quyn's Lasagna