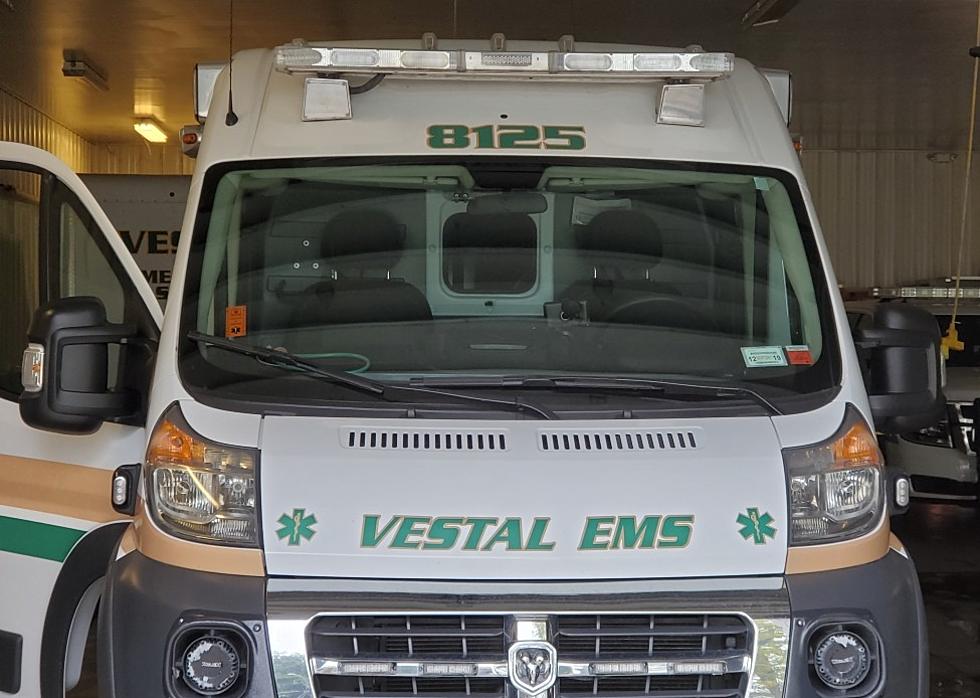 Car Crashes into Lourdes Vestal Medical Building
Photo: Bob Joseph/WNBF News
Vestal police are investigating an incident in which a car crashed into a medical building overnight June 14-15.
Firefighters, police and medics were called to the Lourdes Vestal Medical Center on Shippers Road at 12:05 a.m. June 15  with a report of a Kia sedan crashed into the building.
Authorities were informed of possible entrapment and injury.
Emergency Services officials say the driver was taken to the hospital with unspecified injuries and code enforcement was called to inspect the building.
There was front-end damage to the vehicle. It's not known how much damage there was to the building.
The Five Most Confusing Traffic Mergers in Binghamton