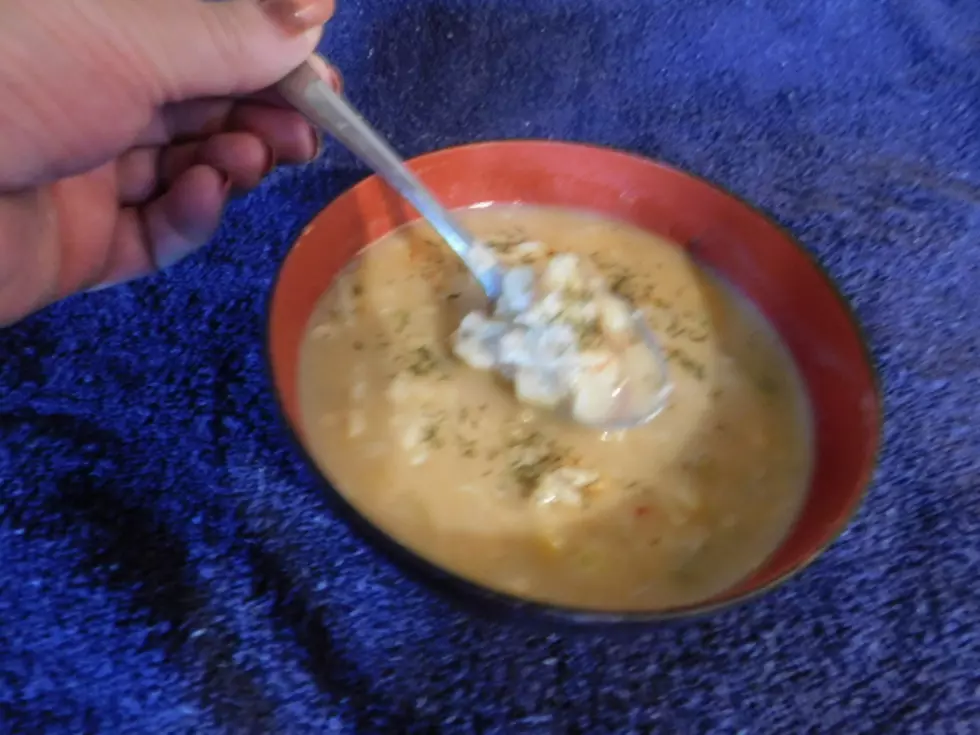 Cajun Corn Chowder Foodie Friday Recipe
Kathy Whyte/ WNBF News
It's getting to the end of corn season but the late crop is extra sweet.  Roast a few ears and use leftovers for this warming soup.
Cajun Crab Corn Chowder (Prep. time about 50 minutes. Serves 6)
3 ears of leftover roasted corn with the kernels cut off (save the cobs)
1large clove of garlic, diced or grated on a microplane
2 small potatoes peeled and large dice
Pinch red pepper flakes (optional)
1 Tb cayenne pepper (to taste or optional)
1 container blue crab (lump is best but pricey)
Boil the corn cobs for about 15 minutes in just enough water to cover to extract the left-over flavor. Melt the butter in a large stock pot, Stir in the onion, celery and garlic.  When the onions and celery start to soften, stir in the flour and cook for 3-4 minutes to form a roux.  Stir in the vegetable stock, the corn water, clam juice, corn kernels and potatoes.  Bring to a simmer until the potatoes are soft.  Stir in the milk and seasonings. Gently stir in the crab and sour cream.  Taste to adjust the seasoning.  Let the soup simmer to let the soup reduce a little and thicken and the crab to warm through.  Garnish with parsley or a dash of paprika. Serve with oyster crackers or bread for dipping.