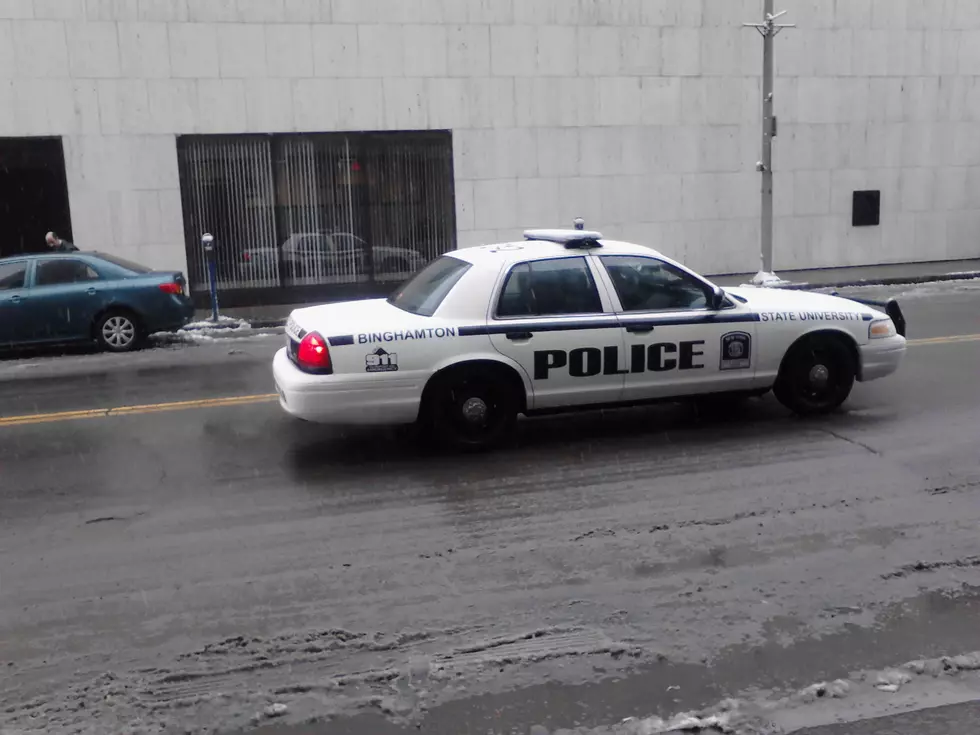 Binghamton University Police Train With Middle Schoolers
Kathy Whyte/ WNBF News
Binghamton University Police are completing a week of working with local young people in a training program aimed at improving relationships.
The University Police have been engaged with students at the West Middle School as part of the Youth & Police Training Initiative since Monday, June 6 with the program concluding June 10.
Students and officers will cap off the week with a running of exercises and scenarios at 6 p.m. Friday followed by a graduation ceremony.
The Binghamton University Police Department received a $15,000 grant from the Community Foundation for South Central New York to fund the YPI program.
Not only are the students getting a better understanding of the police and improving their relationships with law enforcement, each youth participant is getting a $100 VISA gift card as a stipend.
The YPI was created by the Massachusetts-based North American Family Institute to enhance police officers understand of the beliefs, values and experiences of local youth while ensuring young people develop a real regard for the challenges police officers face on the job.
The Binghamton University Police have been coordinating with the Johnson City Police and Binghamton Police in the effort with the program being organized by Lt. Steven Faulkner.
Faulkner says, "We're not just trying to just change the youth and how they act. This is a training for police officers and a training for the community, the youth and police officer.
The program provides a structured conversation as well as team-building and role-playing scenarios that replicate real-life situations and hard issues surrounding crime prevention and community policing.
YPI allows youth to discuss with law enforcement the interactions that they have had with police, even as middle-school aged students.
46 Famous Athletes With Ties to the Binghamton Area
18 Greatest Binghamton Mets
Here Is How To Blur Your Home On Google Street View