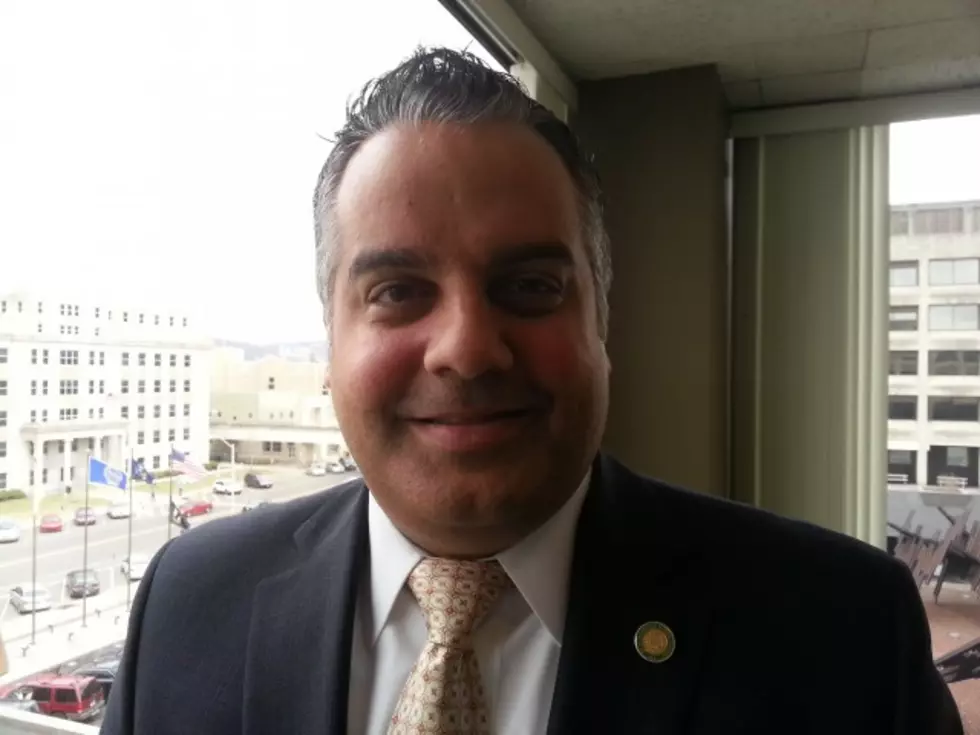 Binghamton is in an 'Optimistic' State
Photo: Bob Joseph/WNBF News (file)
Binghamton Mayor Richard David vows his last year as mayor will be a busy one with sights set on enhancing public safety, improving housing, fixing roads and other infrastructure and working toward goals of diversity and rebuilding an economy ravaged by the coronavirus pandemic.
The Republican delivered his final State of the City address February 23 and is preparing to present his final budget proposal.  David cannot seek reelection due to term limits.
David says, in spite of the pandemic, a summer of social unrest across the county and one of the biggest political divides in history, his optimism for the City of Binghamton never faded.
Some of the highlights of the past year outlined in the speech, delivered via video conference and via the Mayor's facebook page, included the opening of the new Greater Good grocery store on the North Side, which has been without a source for fresh food for decades, work on a new headquarters for the Fire Department for the first time in 50 years and the numerous steps the City took in dealing with the COVID pandemic. Those included converting the First Ward Senior Center into a meal pickup site, offering loans and other assistance to businesses and residents, partnering with local hospitals for coronavirus testing and taking steps to help restaurants find ways to maximize their business while being hampered by pandemic restrictions. The Mayor also pointed out, in spite of the pandemic, housing projects that included the demolition of derelict properties moved forward.
David is vowing this year to spend $6.5 million on road construction projects and says he will announce the results of redevelopment proposals for the Water Street Parking garage next month.
The mayor says he also looks forward to proceeding with developments around NYSEG stadium now that questions over the future of the Rumble Ponies and the fate of minor league professional baseball in the area have been resolved.
VIRTUAL TOUR: Look Inside Downtown Binghamton's Secret Mansion