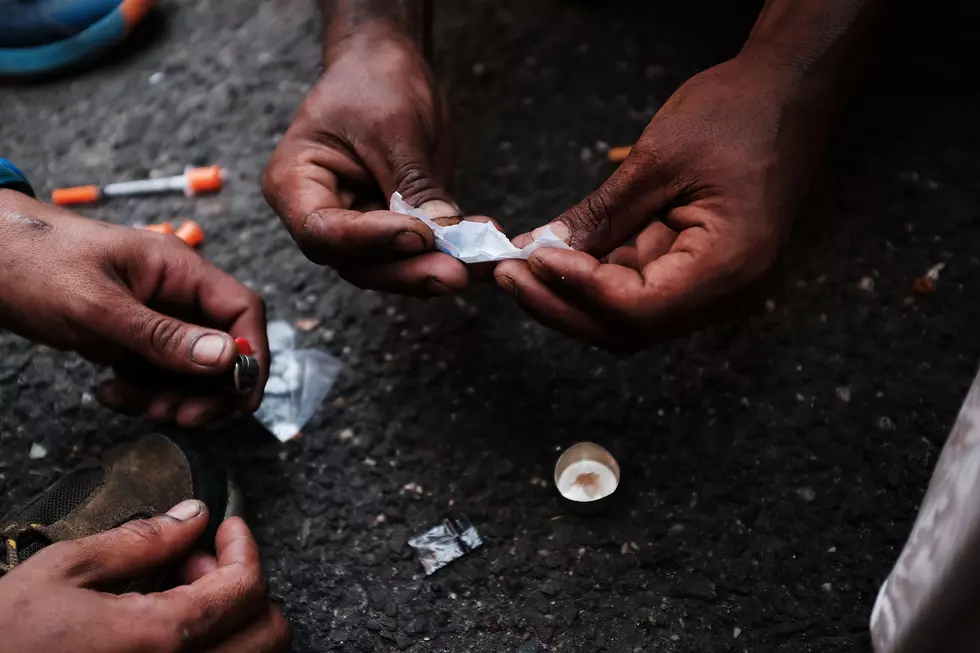 8 Drug Overdose Deaths in Broome During Year's First Quarter
Photo: Spencer Platt/Getty Images
Authorities say there were eight confirmed deaths due to drug overdoses in Broome County during the first three months of 2018.
Broome County District Attorney Stephen Cornwell on Tuesday released some information about overdose deaths for the first quarter of the year.
According to a news release, there were 22 overdose deaths in the county in the comparable period of 2017 and 23 deaths for the first quarter of 2016.
The report indicates six of the eight overdose-related deaths so far this year were attributed to heroin and opioids. The other two were linked to other drugs.
Five of the overdose fatalities in the first quarter were in the city of Binghamton and three were in the town of Union.
The data are compiled utilizing various sources, including death certificates, police reports and interviews with relatives.