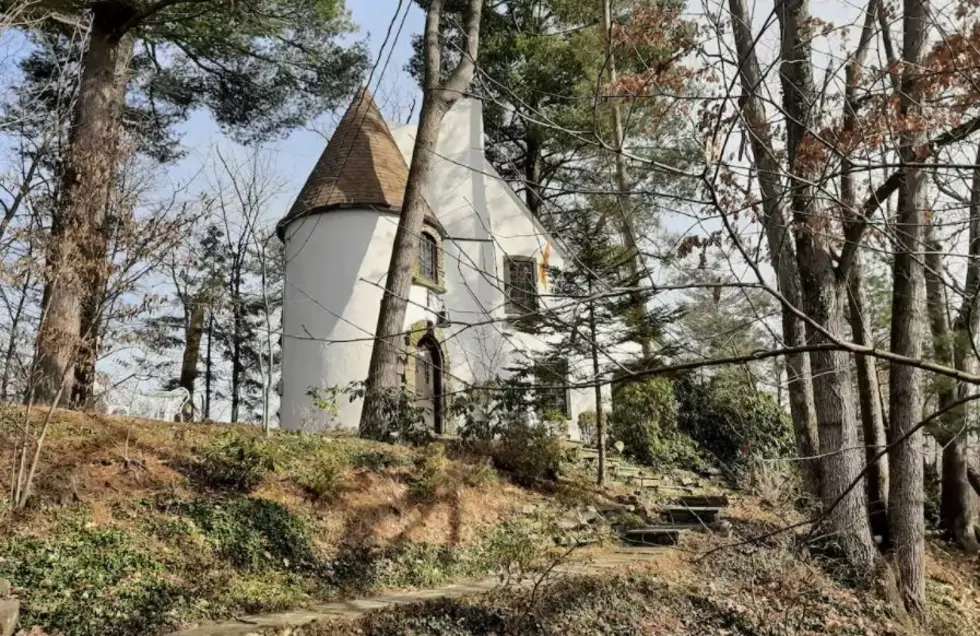 You Can Rent This Castle Right Here In New York [PHOTOS]
Dave Fields
Are you looking for a fairy tale weekend? Have you always wanted to be a king or queen? Well, you are just a two and a half drive away from staying in your own castle.
Right now on Airbnb, you can rent a real-life castle in Elmira, New York. The "Castle On Glen" promises to give you a royal adventure during your stay.
The "Castle On Glen" offers three bedrooms and one and a half bathrooms along with everything you would need for a royal stay. This includes access to royal attire as well!
Plus you have the whole castle to yourself during your stay and to make sure you have a chance to check out every inch of the castle, the hosts have created a special treasure hunt for your stay so that you can have some fun and explore as well.
You will have to plan to stay a while since booking the castle comes with a two-night minimum rental.
When you do rent the castle you have access to the kitchen, dining room, living room, all three bedrooms upstairs, both the full and half bathroom, and the turret which holds the costumes for you to use. The castle comes with a king-size, queen-size, and one double bed for you and your guests.
You will still have access to current technology during your stay. The castle offers wifi, cable TV, and even a dedicated workspace if you just have to work during your stay.
Currently, the rental cost for the "Castle On  Glen" will run you around $250 per night.
Castle On Glen Airbnb Rental
Rent This Yurt on Airbnb
Treehouse In New York
Tiny House For Rent In Western New York
Rent An Island In WNY