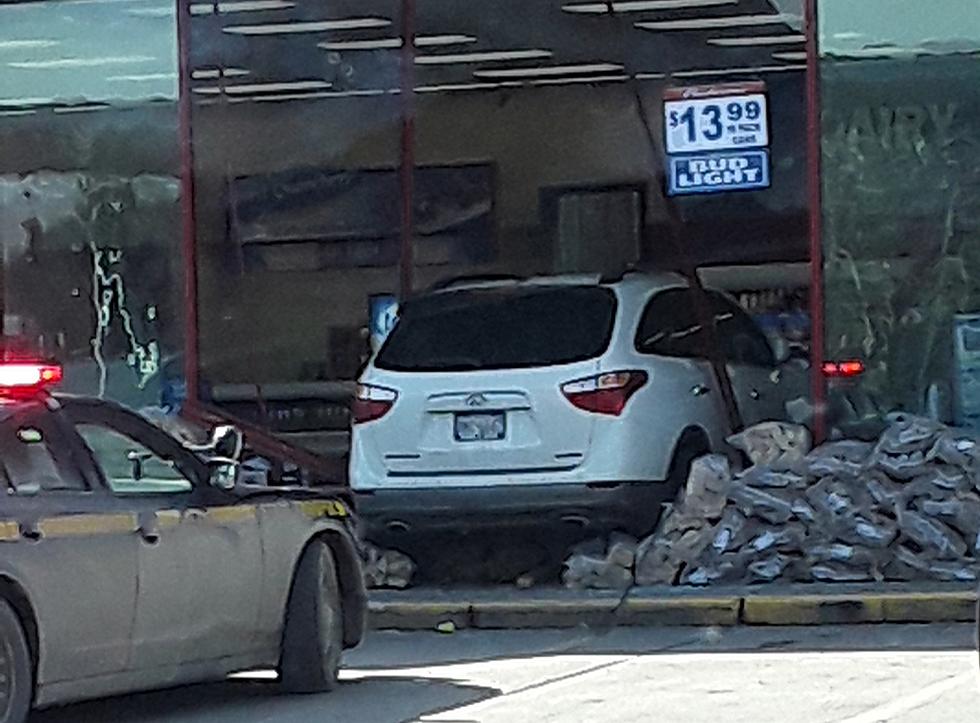 Woman Hurt After Car Drives into Apalachin Convenience Store
Submitted Photo: Marie Tyler
A driver reportedly sustained minor injuries when a vehicle smashed through a large window at a Tioga County Speedway store.
Witnesses said the incident happened around 11:40 a.m. Monday at the business on Route 434 in Apalachin.
New York State Police and the Apalachin Fire Department were called to the scene.
FOX 40's Amy Hogan reported that fire police at the scene said the woman who was driving the vehicle sustained minor injuries.
Photos from the scene showed cases of beer, water and other merchandise strewn around the floor of the convenience store.
An employee who answered the phone shortly after the crash said the store was open but he was unable to provide any information about what had happened.
For breaking news and updates on developing stories, follow @BinghamtonNow on Twitter.