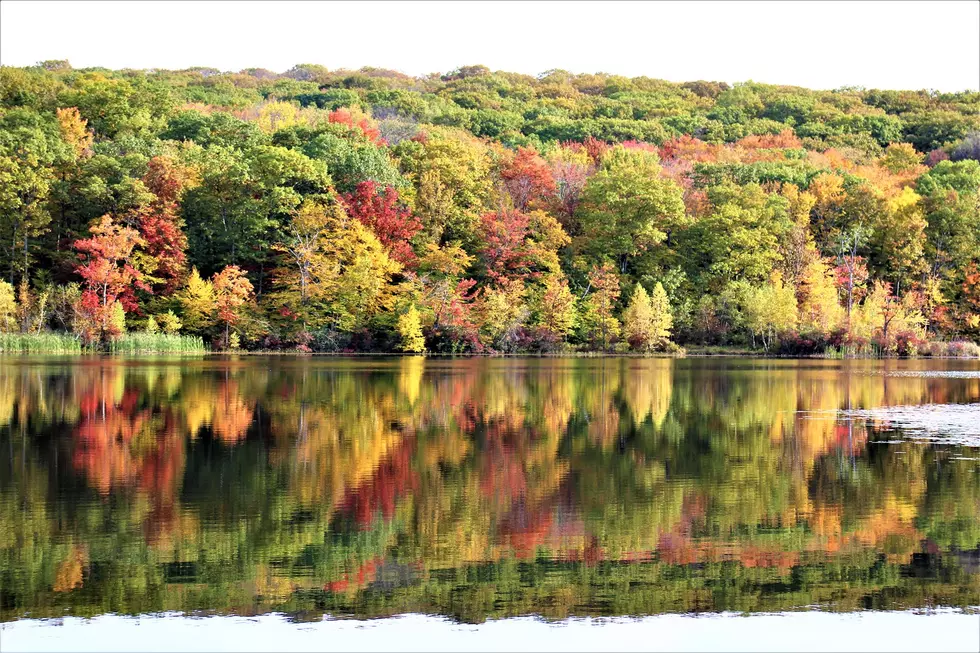 When Will the Fall Foliage Hit It's Peak in Our Area?
Photo Credit: Nancy K. Free
One of the best parts of living in Upstate New York is the vibrant colors of the leaves changing during fall. If you look around at all the mountains that surround our area, you will see lots of yellow, some orange, and some red leaves.
According to a news release from ESD Division of Tourism and I Love New York, Binghamton will be at peak, or just passed peak this weekend with 65% color change.
While I was golfing on Monday, I kept pausing to take in the views of the leaves on the trees that cover the mountains surrounding Interstate 81. While there were some pretty colors, to me they didn't seem as bright as they have in the past.
According to the report, the Finger Lakes are at 80% color change as is Elmira. Ithaca, which is always beautiful this time of year, has 75% leaf transition according to the spotters in the report.
The weather in the Binghamton area is supposed to be nice both Saturday and Sunday, so this may be your last chance to get out and see the leaves at or just beyond their peak, before they all turn brown and fall off the trees.
If you are interested in taking a road trip to see the foliage, here is the complete report which identifies where each area is in regards to peak foliage.