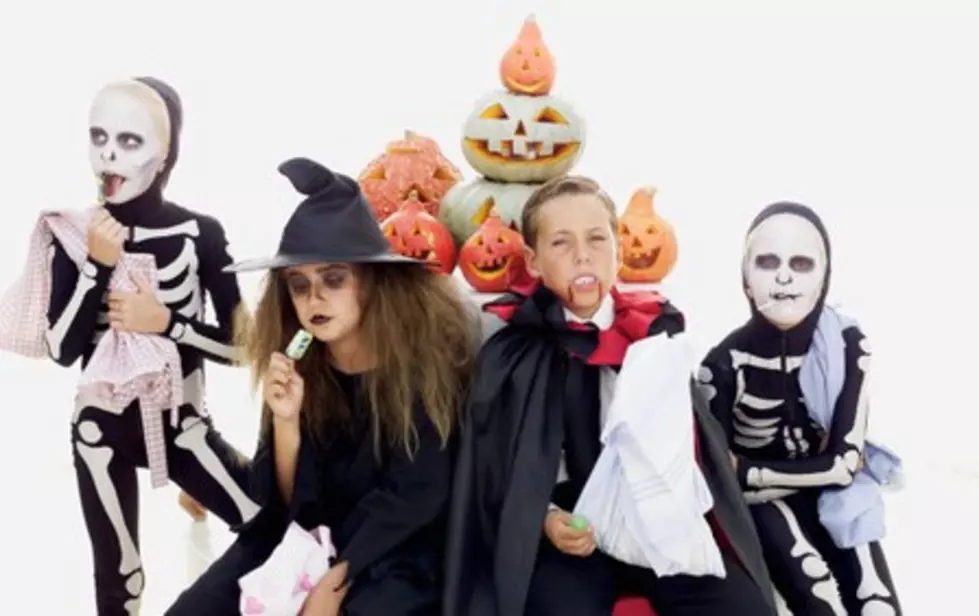 What's Going On With Halloween? Well, Hershey Is Doing Its Darnedest to Save It
ThinkStock
Walk into any local store and you will definitely spot Halloween candy on the shelves. Last weekend, my husband and I were grocery shopping when we spotted a Halloween candy display and started wondering aloud whether or not there will be trick-or-treaters to hand candy out to this year.
Enter your number to get our free mobile app
Early planners, for the first year since my son was born my husband and I have not already decided what his Halloween costume will be and started making it because we don't even know if there will be any place for him to wear it or if it will even be safe to do so.
On Monday, reports surfaced that Governor Cuomo may be planning to ban trick-or-treating in the state of New York for Halloween 2020. While we don't know whether or not that will happen, we do know that the Hershey company is on a mission to save Halloween the best they can.
With 10 percent of its annual sales at rick, Hershey has joined forces with public health experts on a trick-or-treating website that shows county-level coronavirus risks so that parents and officials can make informed decisions about whether or not to allow our kids to hunt for candy.
According to Reuters, Hershey has inked a deal with Google to create "ads on social media and websites...based on where they live, how likely they are to be on lockdown, and what Halloween activities they have been searching for online." The purpose? Hershey will tailor its digital ads to those of us using Google to search for Halloween activities in order to give us local solutions to whatever challenges we face regarding Halloween 2020.
Additionally, lawmakers have asked the CDC to release Halloween guidance, including alternatives like drive-through trick-or-treating. In a letter sent to the Centers for Disease Control and Prevention, a bipartisan group of 30 members of Congress urged CDC Director Robert Redfield to release Halloween guidance writing,
With the appropriate guidance from the CDC, Americans can celebrate Halloween throughout the month of October in ways that prioritize community safety and adhere to rigorous socially distancing requirements.
If you're still not sure whether or not you'll allow your children to participate in trick-or-treating if it isn't banned, you're in good company. So far, according to Matt Voda, CEO of marketing analytics firm OptiMine Software, "Only about one-third of U.S. parents plan on sending their kids trick-or-treating this year."
FOR SALE: Feast Yer Eyes on This Pirate Ship