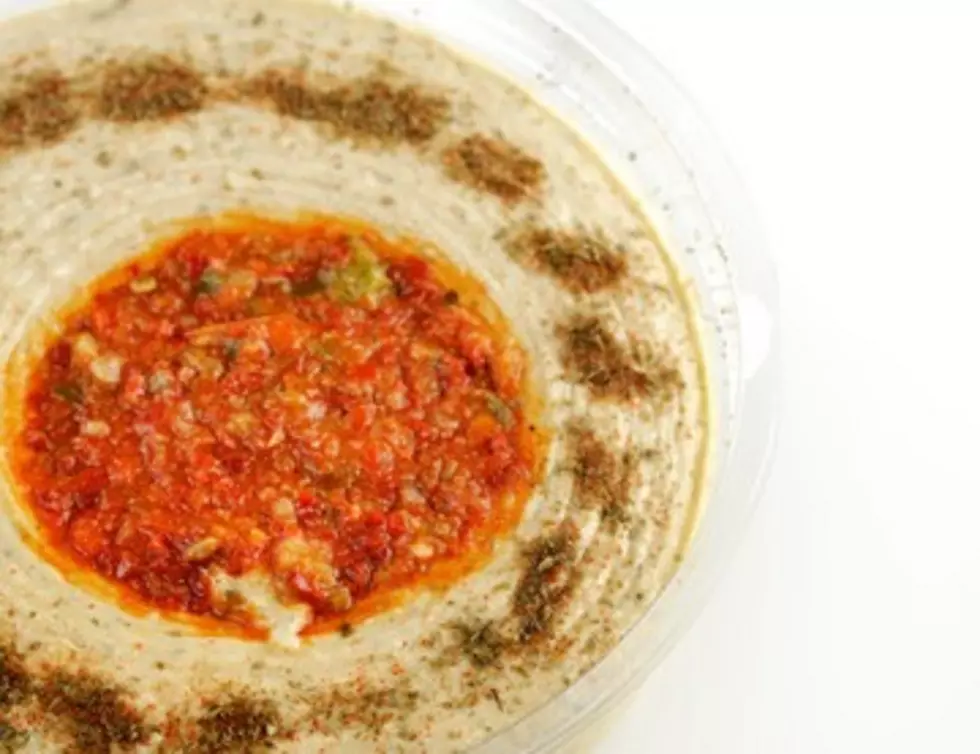 How to Make Your Own Hummus
ThinkStock
The first time that I had hummus, I wasn't really sure if I liked it but now I can't get enough! Hummus has an interesting texture and since chickpeas don't have much of a flavor, the dish really relies on all of the other ingredients to bring flavor to life.
Hummus is basically a thick spread (think dip) made from ground chickpeas and typically, sesame seeds, olive oil, lemon, and garlic. You can spread hummus on pita chips, raw veggies, pretzels, crackers and more. 
Don't be scared to get creative when eating hummus. Possibly one of the best things about it is that it comes in dozens and dozens of different flavors and you don't have to eat it just as a dip. I like to spread it on some pita bread, fill the bread up with veggies like eggplant and squash, and eat it as a healthy sandwich.
Sure is! According to WebMD, Chickpeas, the main ingredient in hummus is chickpeas and chickpeas are rich in fiber and protein. They also contain vitamins and minerals such as folic acid, zinc, and magnesium. According to Healthy Eating, one tablespoon of hummus provides you with 6 percent of your daily fiber needs.
Hummus can also lower your risk of heart disease by lowering risk factors such as elevated cholesterol and blood pressure and it also might be able to help reduce the risk of cancer because of the antioxidant activity of chickpeas and garlic.
How Can I Make My Own Hummus?
Absolutely! My husband and I are big fans of making our own food whenever possible because it's generally cheaper and we have control over what's going into our bodies. If you want to make your own hummus, you can use a food processor but we like to use our KitchenAid food grinder. Either will work perfectly.
If using a grinder, use the disc for fruit/veggies. Attach grinder to mixer and place mixing bowl beneath to catch the food. Place all ingredients (except olive oil, lemon/lime juices- throw those right in the bowl) in the grinder and grind. Remove the grinder attachment, place a bowl under the mixer and attach the metal whisk. Whisk on speed 4 for one minute, stop, scrape sides of the bowl with a spatula then whisk for another minute on speed 10.
If you're using a food processor, place all ingredients in processor and pulverize until completely blended. Remember though, refrigerate any hummus you don't plan on eating right away!.
These are our favorite hummus recipes:
Traci's Blend
1/4 cup fresh basil
1/2 cup fresh parsley
3 tablespoons olive oil
2 cloves of garlic
20 calamata olives, pitted
1 can chickpeas, drained and rinsed
1/4 teaspoon salt
1/4 teaspoon pepper
Jay's Blend
2 cups fresh cilantro
3 cloves of garlic
1 can chickpeas, drained and rinsed
3 tablespoons lime juice
1 1/2 teaspoons ground cumin
2 tablespoons olive oil
1/4 teaspoon salt
1/4 teaspoon pepper