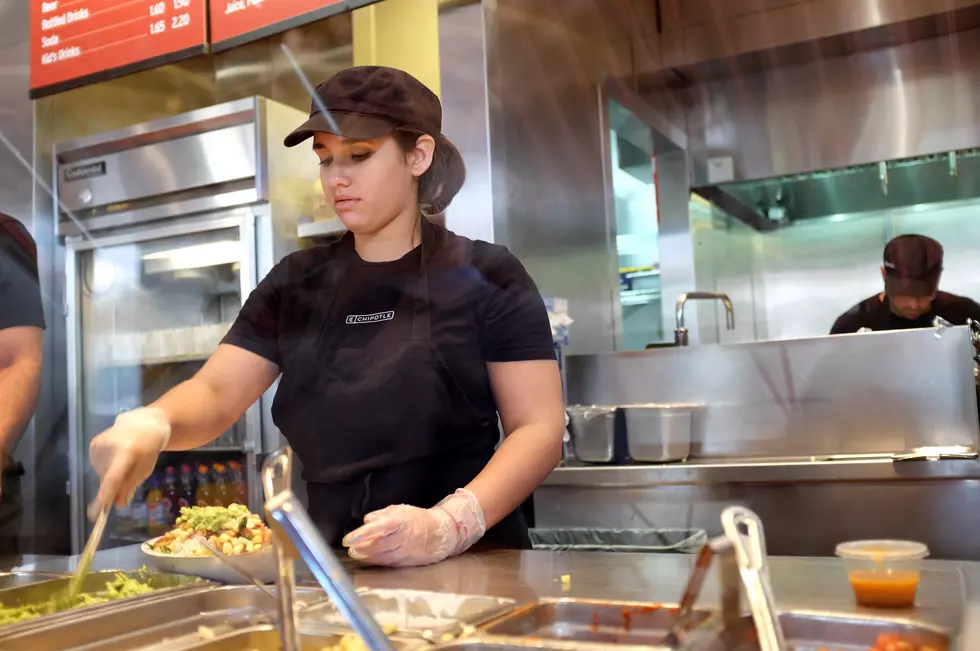 Wear a Hockey Jersey Today Get Bogo at Chipotle
Joe Raedle / Getty Images
Every year for the past thirteen years, Chipotle restaurants have been celebrating "Hockey Week Across America". If you wear a hockey jersey to any participating Chipotle today, you will receive an entree or kids meal of equal or lesser value free.
I just checked with the Chipotle in Vestal, and they are participating in the buy one, get one free promotion, all you have to do is wear a hockey jersey to their location on the Vestal Parkway. The offer is good all day long, today only.
The promotion this year coincides with the 40th anniversary of the US men's hockey team winning the gold medal at the 1980 Winter Olympics in Lake Placid.
According to Chew Boom, the buy one get one free offer will give you your choice of 10 menu items at participating locations.
So slip on your favorite hockey jersey, or borrow one from a friend if you have to, and take advantage of this offer today, February 21st., only.
I'll be heading over there myself, but I wont be wearing one of my favorite hockey jerseys, because whenever I eat food, regardless of what kind, I end up wearing some of it on my shirt, and I don't want to stain any of my good jerseys.