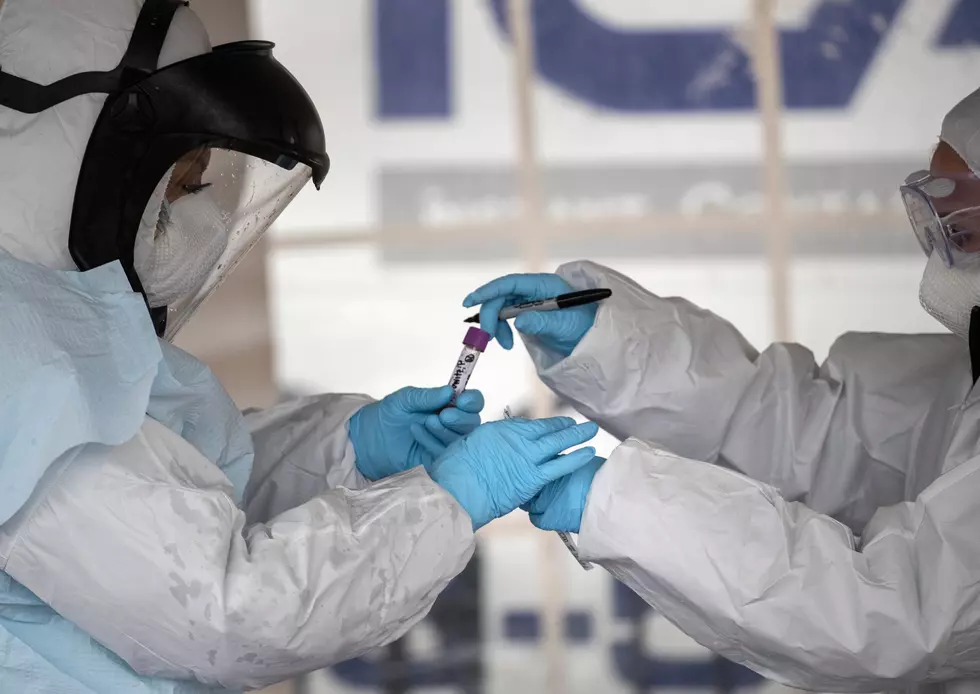 Twin Tiers COVID Update Shows Lives Lost and Slowing New Cases
Photo: John Moore/Getty Images (file)
Tioga County is reporting another life lost to the COVID-19 pandemic.  The County's death toll now stands at 77.  No other new deaths were reported in the five Southern Tier counties May 10.
Broome County reported 87 new cases from the May 7 update for a total of 1,738.  There have been 337 deaths.  Chenango County added 24 cases since May 6 for a total of 3,366. There have been 74 deaths.  Cortland County reports 17 new cases since the May 9 update for a total of 4,362.  There have been 63 deaths.  Delaware County had 11 new cases from the May 7 report for a total of 2,337 and 47 fatalities. Tioga County added 8 new coronavirus positives from the May 8 count for a total of 3,705 cases to-date.
The number of new cases of COVID-19 in Pennsylvania and the Northern Tier seems to have slowed substantially over the past week but there were deaths recorded in all the northern counties last week. There was one new death each in Bradford and Susquehanna Counties and three additional deaths in Wayne County over the past week.  Bradford County had 131 new cases compared to 123 in the May 3 update.  Susquehanna had 56 new cases compared to 110 and Wayne County added 73 positives toits total compared to 109 new cases reported the previous week.
Overall, Pennsylvania had over 6,200 fewer new cases of the coronavirus reported May 10 than were recorded on May 3.  There were 274 Pennsylvanians who lost their lives to the pandemic last week.
Challenging Traffic Merges